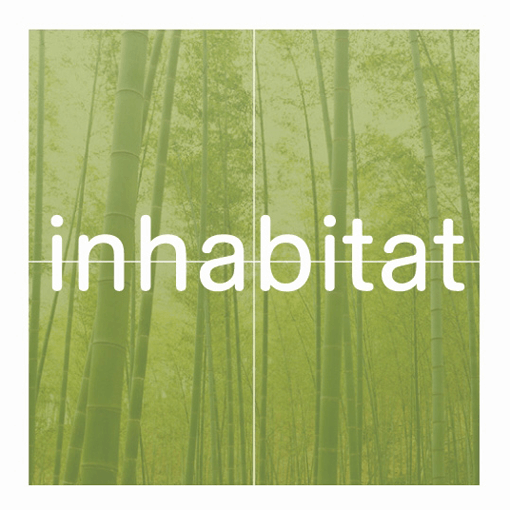 Waterstudio's Citadel on Inhabitat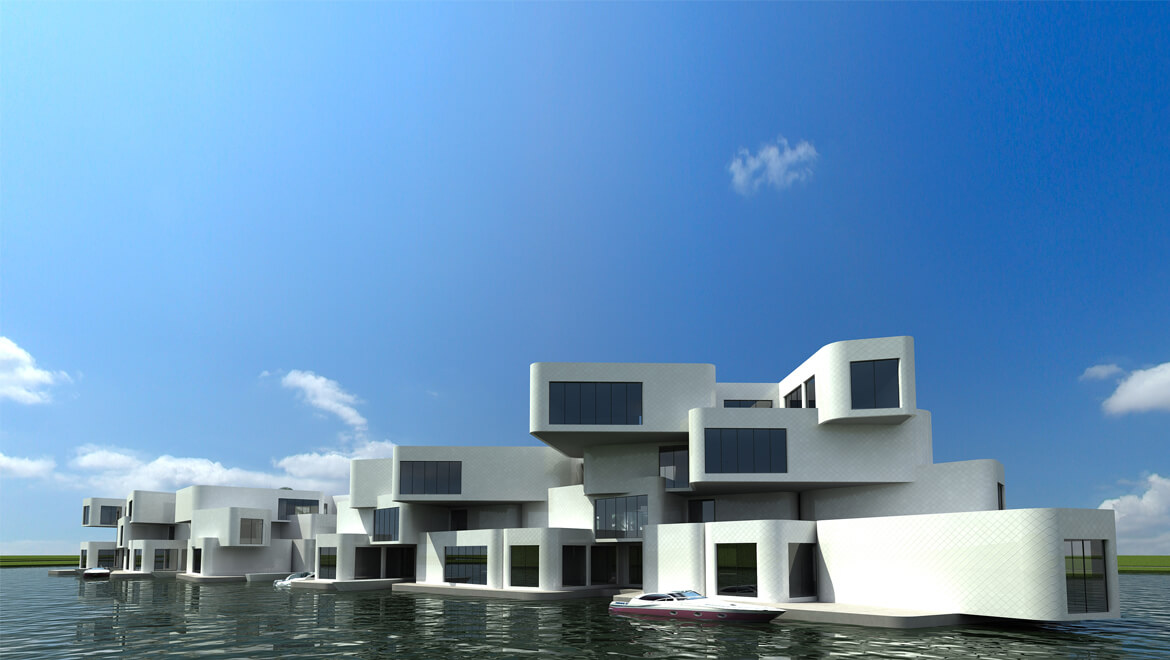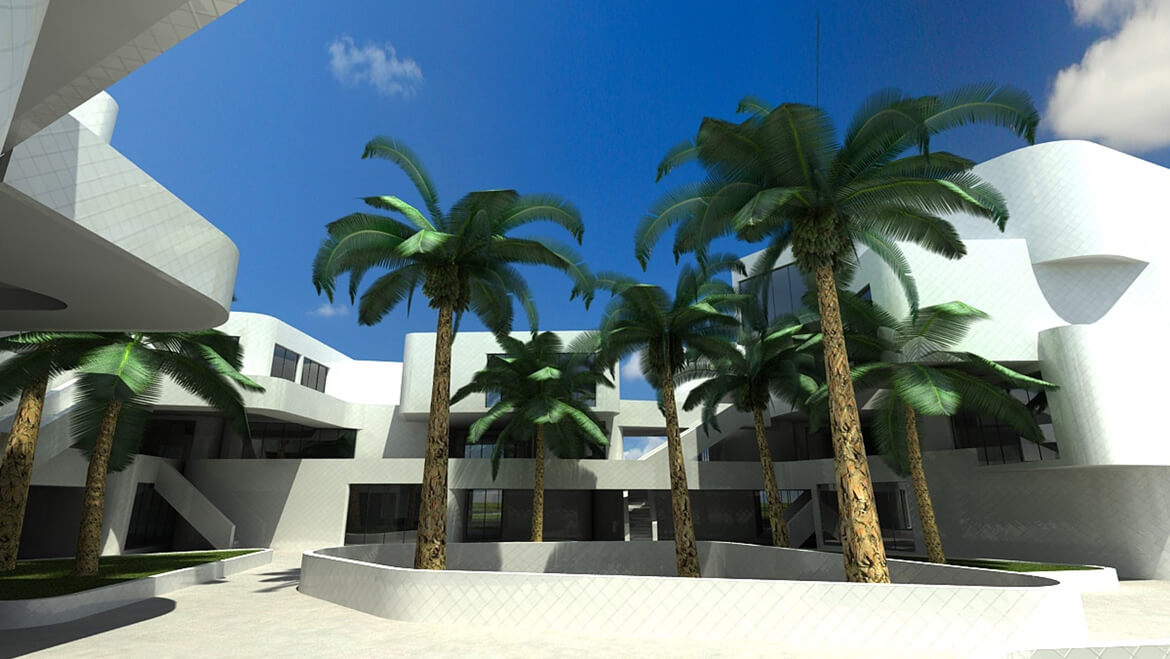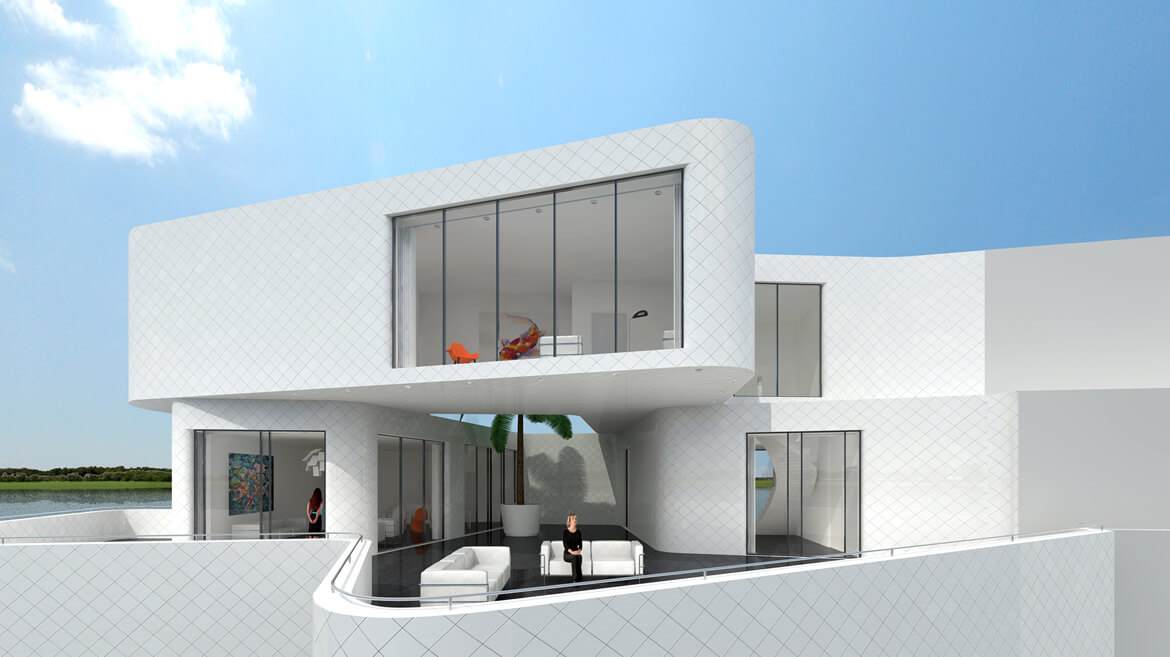 Inhabitat, worlds most influential eco design website has published the Citadel
The Dutch have been fighting the rising and falling tides for centuries, building dikes and pumping water out of areas that are below sea level. Now, rather than fight the water infiltrating their land, the Dutch will use it as part of a new development called 'New Water', which will feature the world's first floating apartment complex, The Citadel. This "water-breaking" new project was designed by Koen Olthuis of Waterstudio in the Netherlands, and will use 25% less energy than a conventional building on land thanks to the use of water cooling techniques.
Olthuis is responsible for a number of floating residences around the world and he thinks that we should stop trying to contain water and learn to live with it. The New Water and the Citadel projects are an attempt to embrace water in the Netherlands, which is almost completely composed of wetlands. The project will be built on a polder, a recessed area below sea level where flood waters settle from heavy rains. There are almost 3500 polders in the Netherlands, and almost all of them are continually pumped dry to keep flood waters from destroying nearby homes and buildings. The New Water Project will purposely allow the polder to flood with water and all the buildings will be perfectly suited to float on top of the rising and falling water.
The Citadel will be the first floating apartment complex, although there are plenty of floating homes out there. Built on top of of a floating foundation of heavy concrete caisson, the Citadel will house 60 luxury apartments, a car park, a floating road to access the complex as well as boat docks. With so many units built into such a small area, the housing complex will achieve a density of 30 units per acre of water, leaving more open water surrounding the structure. Each unit will have its own garden terrace as well as a view of the lake.
A high focus will be placed on energy efficiency inside the Citadel. Greenhouses are placed around the complex, and the water will act as a cooling source as it is pumped through submerged pipes. As the unit is surrounded by water, corrosion and maintenance are important issues to consider. As a result, aluminum will be used for the building facade, due to its long lifespan and ease of maintenance. The individual apartments are built from prefabricated modules. The Citadel will be situated on a shallow body of water, and in the future numerous buildings, complexes and residences will float on the water alongside it.