City Apps fight the rising seas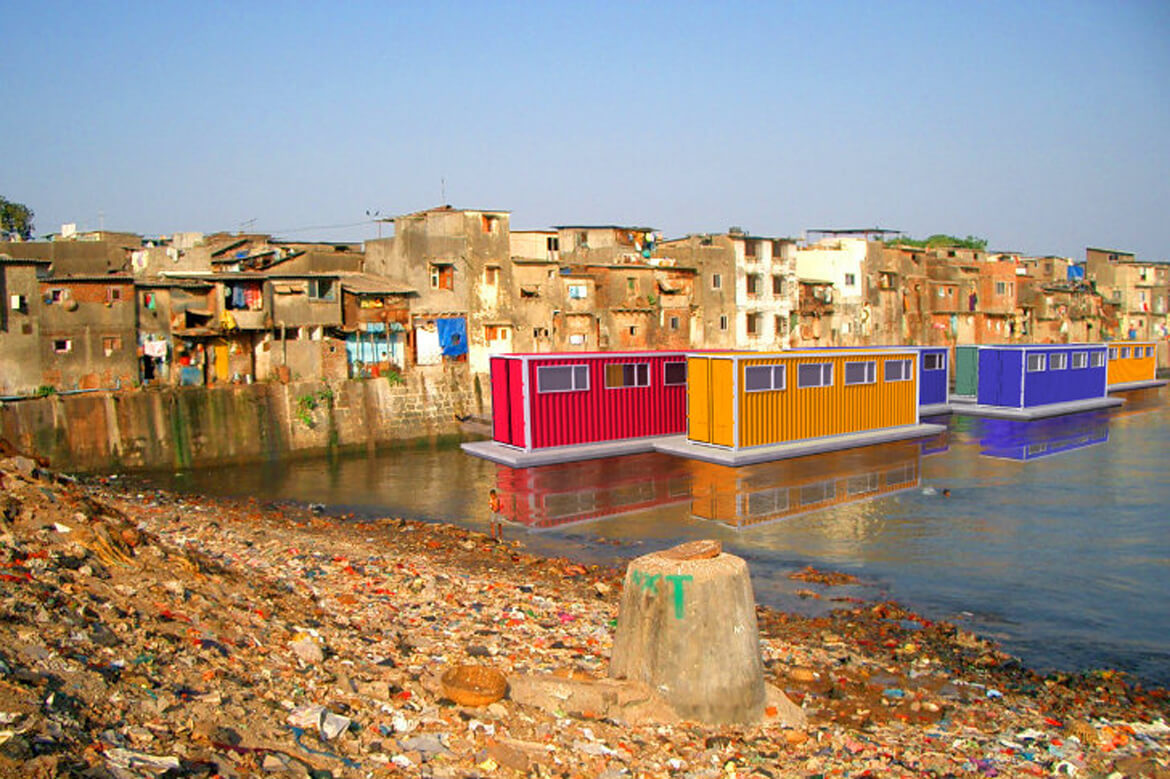 Discovery Channel Magazine, 2013
City Apps fight the rising seas
As sea levels rise and populations expand in poorer waterside communities, a series of floating structures that provide spaces for food and energy production, shelter and
sanitation may help improve the lives of people living in wet slums.
Known as City Apps, Koen Olthius and his team from the Netherlandsbased Waterstudio who designed it, recently won the prestigious Architecture and Sea Level Rise Award
2012 from the Jacques Rougerie Foundation, for these flexible and adaptable structures (pictured). The technology, which includes floating PV cell farms, vegetable gardens and
other useful structures, was originally designed for wealthy waterside dwellers. It will now be used for communities in need, with the prize money from the award going towards
implementing the first City App in the Korail Wet Slum in Dhaka, Bangladesh.
Click here for the full article