The Sale of the first Royal Waterlofts floating houses in Zeewolde has begun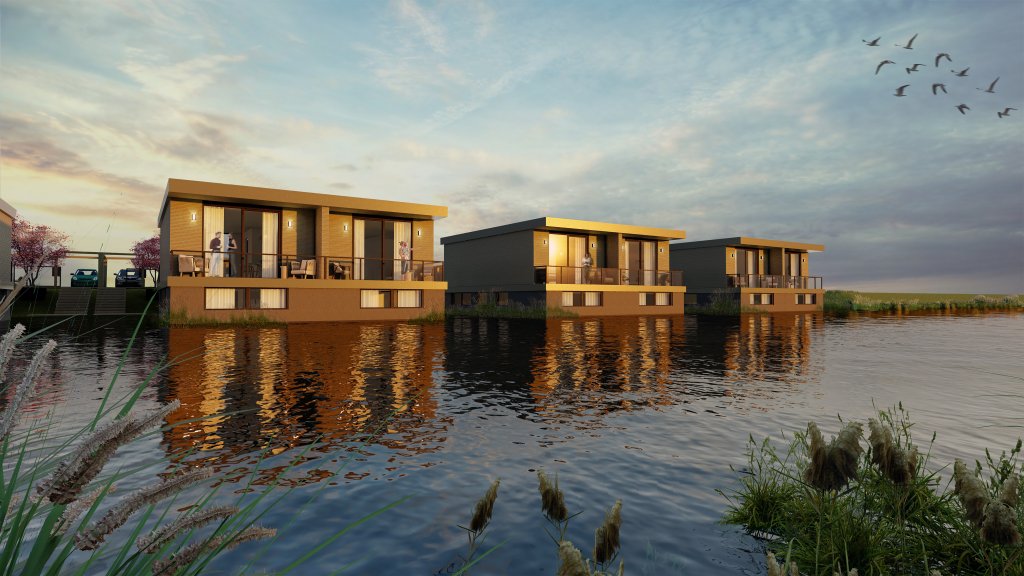 We are happy to announce the launch of sales for water residences at Blauwe Diamant in Zeewolde. This extraordinary development offers an unparalleled water experience with private moorings and direct access to Wolderwijd and other recreational water routes.
Prepare to be captivated by the remarkable features of these residences, which have earned them the well-deserved title of Royal Waterlofts! With their soaring 3-meter high ceilings and flexible floor plans, these homes redefine the standard of luxury living.
The ground floor's open layout, adorned with expansive glass facades, invites an abundance of natural light, creating a seamless connection between the interiors and the picturesque surroundings. This distinctive design element truly sets the Royal Waterlofts apart.
Immerse yourself in the serene ambiance of the delightful spacious garden, where you'll discover ample space for an outdoor kitchen and a cozy, secluded lounge area. Enjoy ultimate privacy and unwind in style in this tranquil oasis.
Moreover, the splendid terrace overlooking the glistening waters of the Blauwe Diamant offers breathtaking views, allowing you to savor every moment of this remarkable location.
With only 10 of these remarkable water residences available, now is the perfect time to secure your place in this exclusive community. Don't miss the opportunity to embrace the unique water lifestyle.
To learn more about the  water residences, Royal Waterlofts, we invite you to visit the website of Balance d'eau. Discover the epitome of luxury waterfront living at Blauwe Diamant in Zeewolde!
Sales website: https://www.balancedeau.nl/nl/projecten/project-royal-waterlofts/