Sea Tree / Waterstudio.NL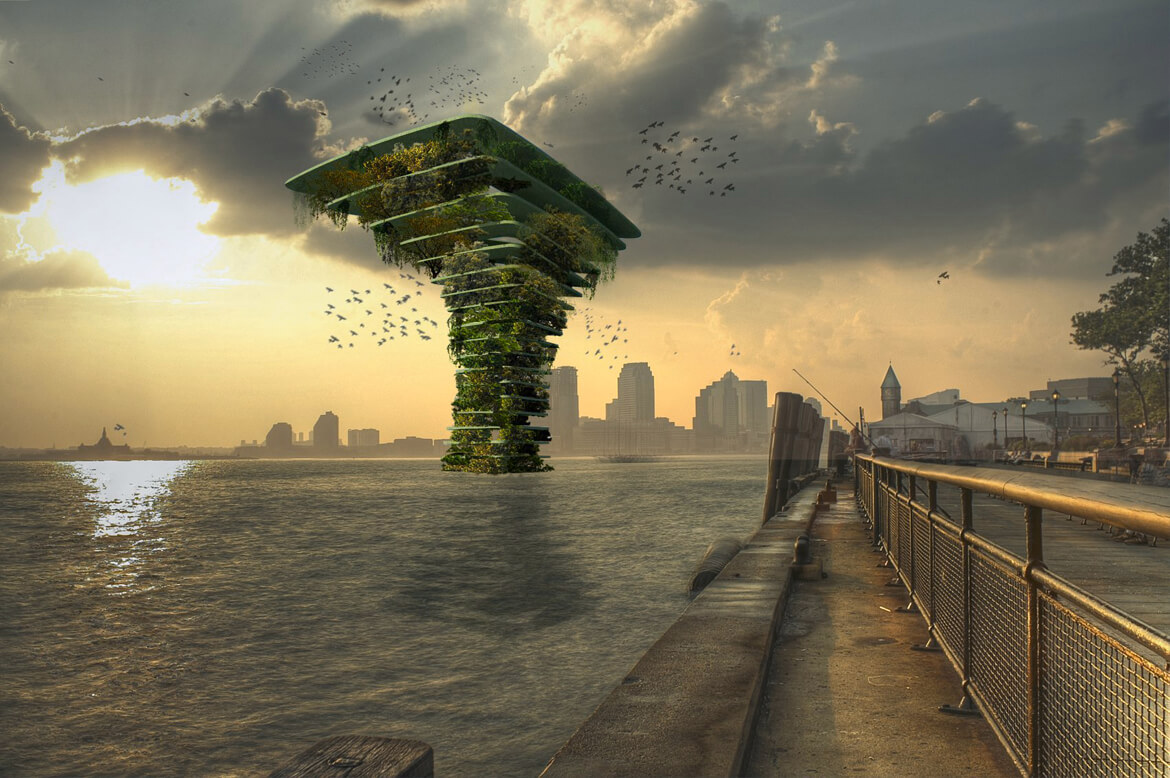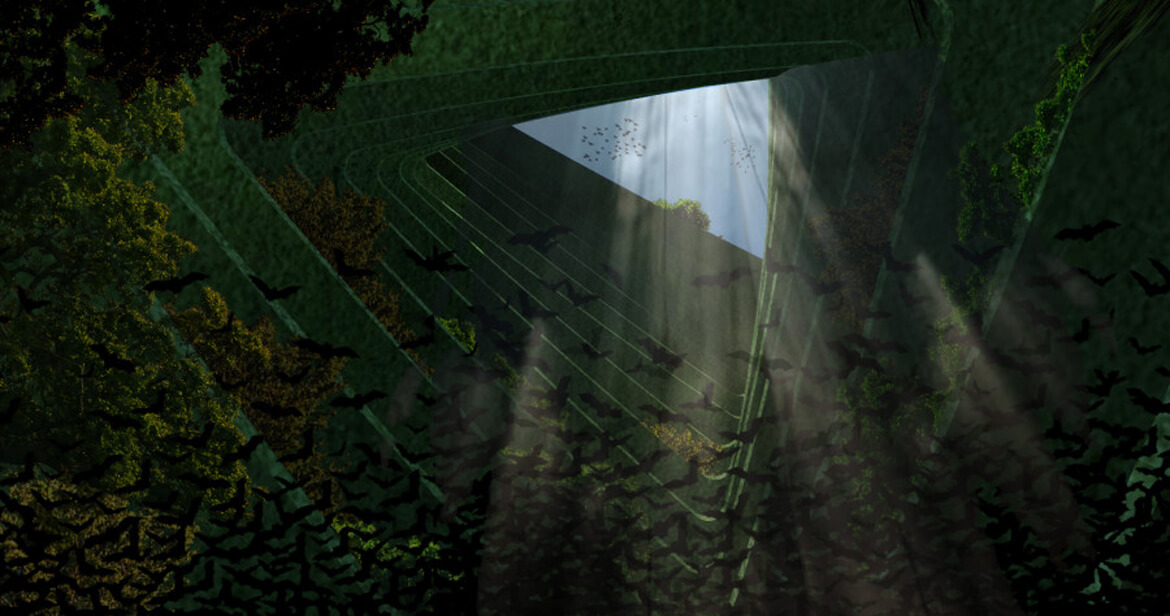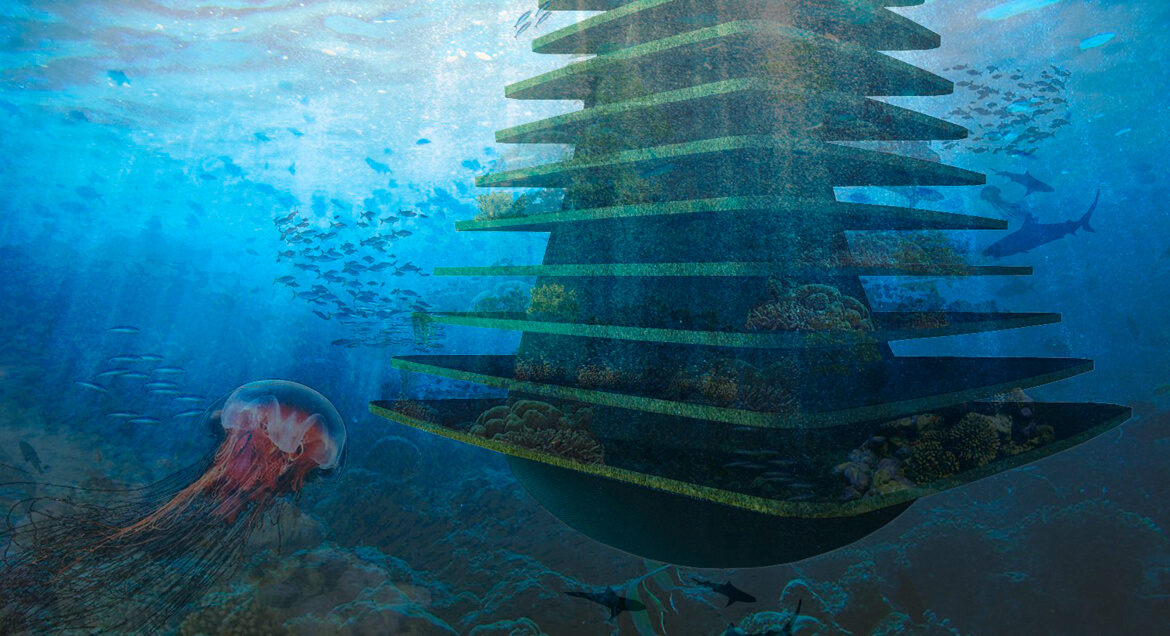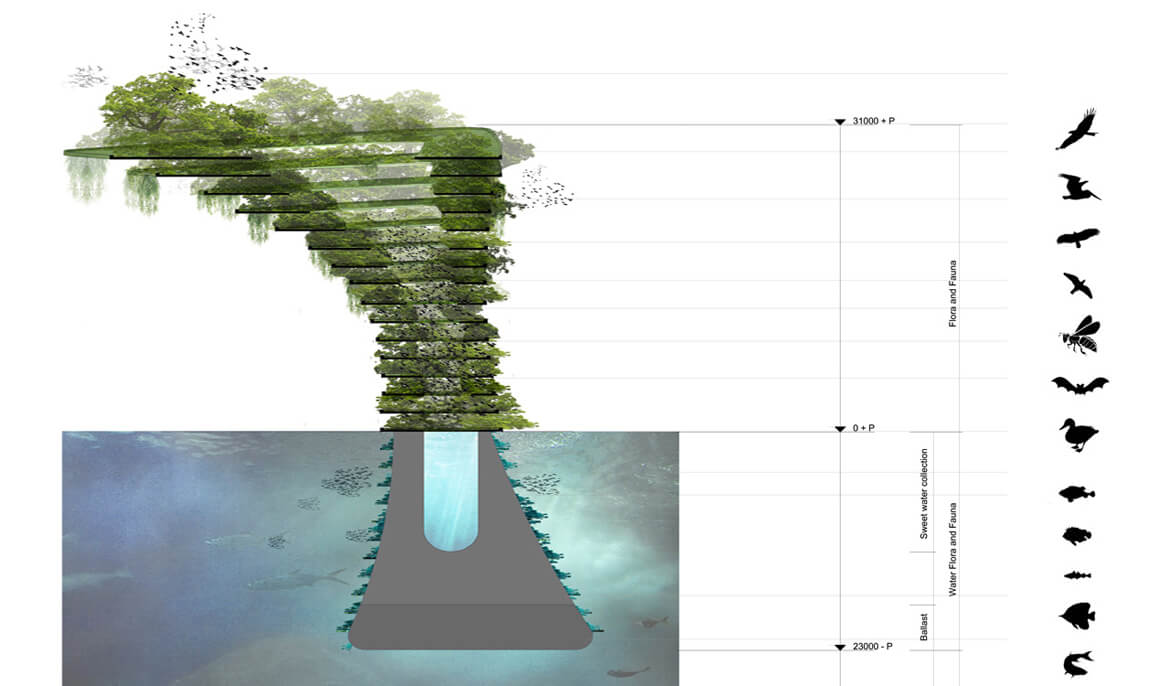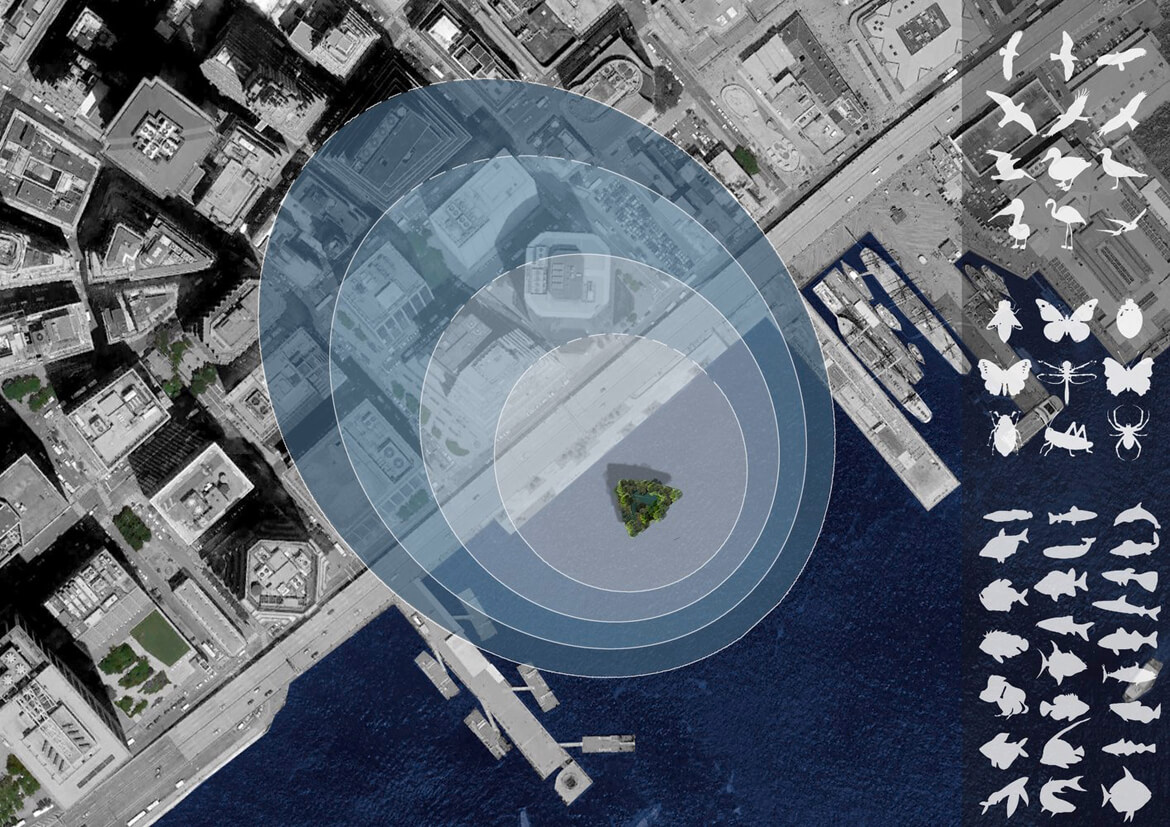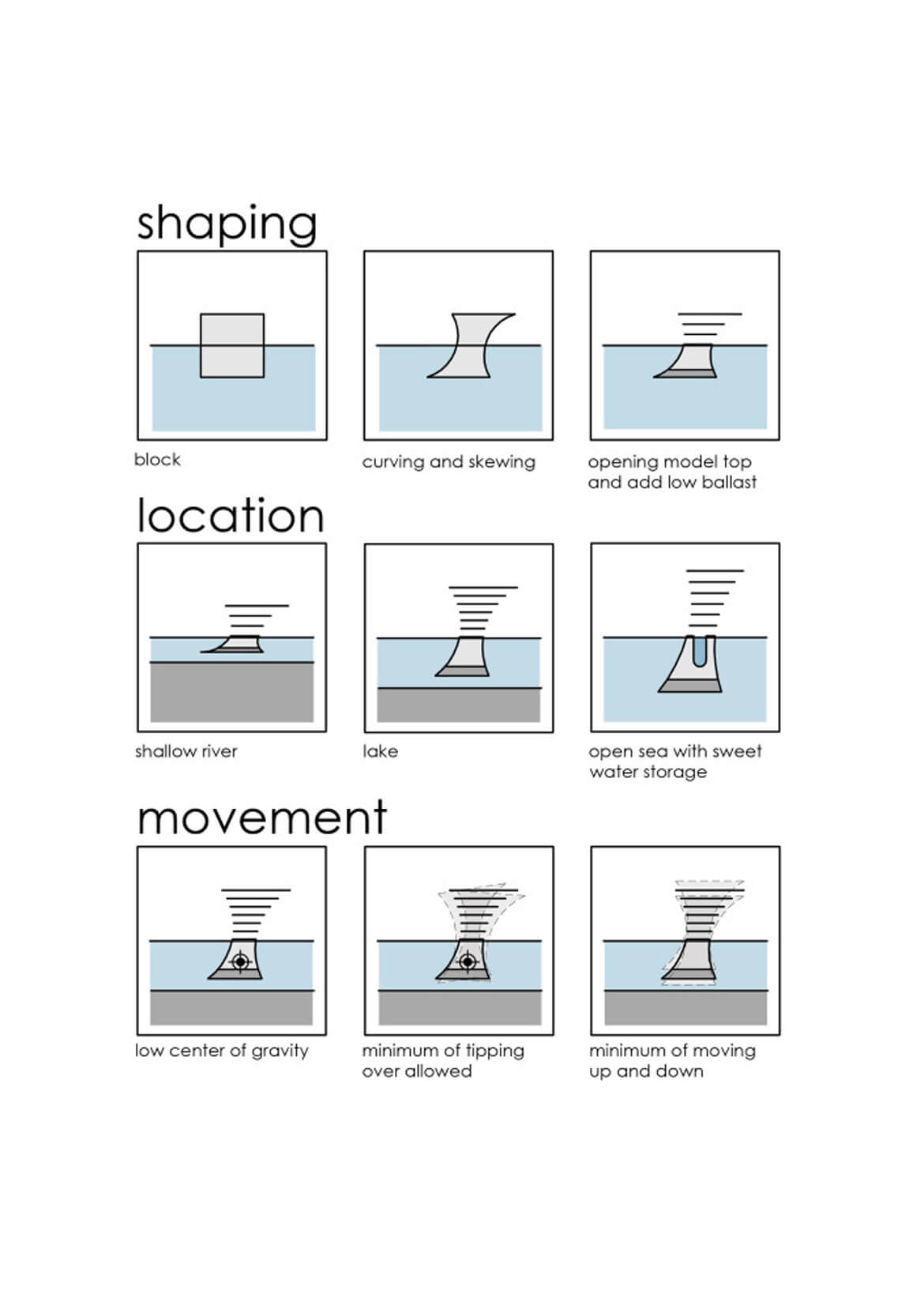 ArchDaily, Karen Cilento, Jan 2012
As a response to urban density, Waterstudio.NL has created a floating Sea Tree that would restore environmental value in crowded metropolises.  The Sea Tree, a multilayered tower-esque structure, would inhabit the harbors and rivers surrounding major cities, such as New York, as a way to provide an opportunity for flora and fauna even when land is sparse.
More about the Sea Tree after the break.
Prefabricated offshore, the structure would be built and designed to only support plant and animal life above and below the water.  A system of cables allows the tree to sway a bit in the wind while securing it to the sea bed; and the height of the structure can be adjusted to suit the selected location.
The idea is that large oil companies would donate a Sea Tree to a city showing their concern for a better city environment by using their own intellectual property.
The Sea Tree can be envisioned as part of a larger network where several trees are placed at particular spots along the edges of cities to truly enhance the environmental quality of the selected sites. "The beauty of the design is that it provides a solution and at the same time does not cost expensive space on land while the effect of the species living in the Sea Tree will effect a zone of several miles around the moored location," explained the designer.