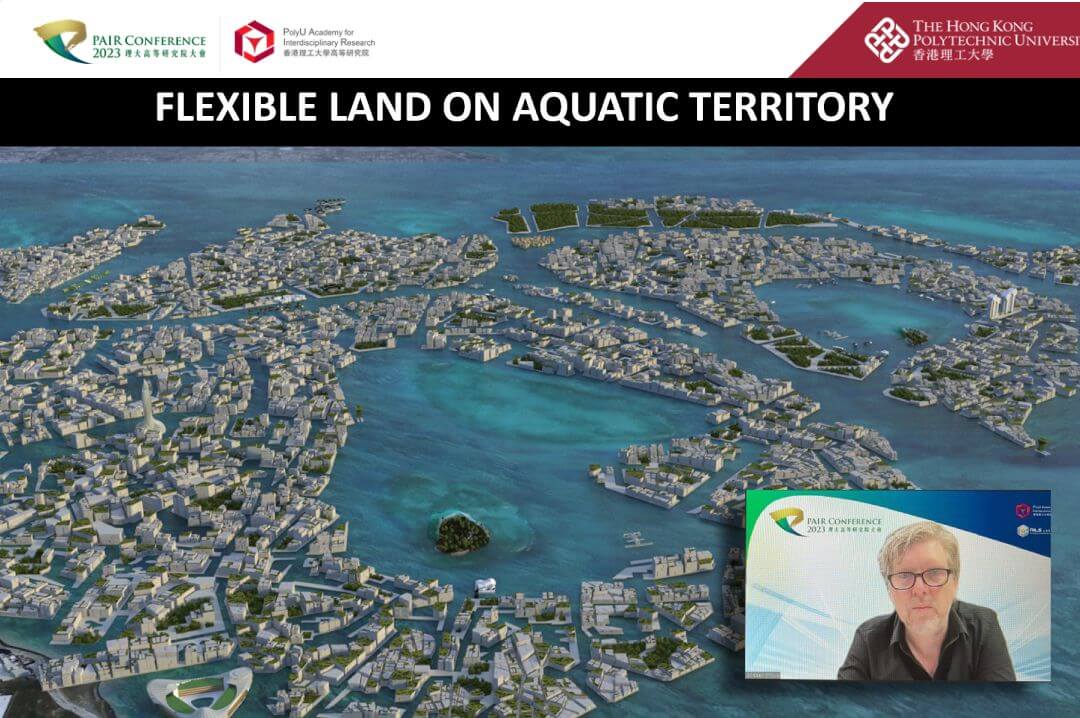 Keynote at Pair Conference PolyU Hong Kong
Achievements of Waterstudio over the past two decades showcased by Koen Olthuis, at The Hong Kong Polytechnic University Pair Conference, highlighting the incremental progress made towards maximizing the utilization of urban water resources. Through these small yet significant steps, we are poised to achieve a significant breakthrough in optimizing city spaces.
The Conference is Hong Kong's premier event for professional knowledge exchange in interdisciplinary research and development within higher education. It allows for the sharing of innovative research and technological advancements by The Hong Kong Polytechnic University and other institutions, fostering collaboration among stakeholders from industry, academia, and government to promote growth in science, technology, innovation, and research for Hong Kong and beyond.