BBC News: Flood-proof homes the Dutch way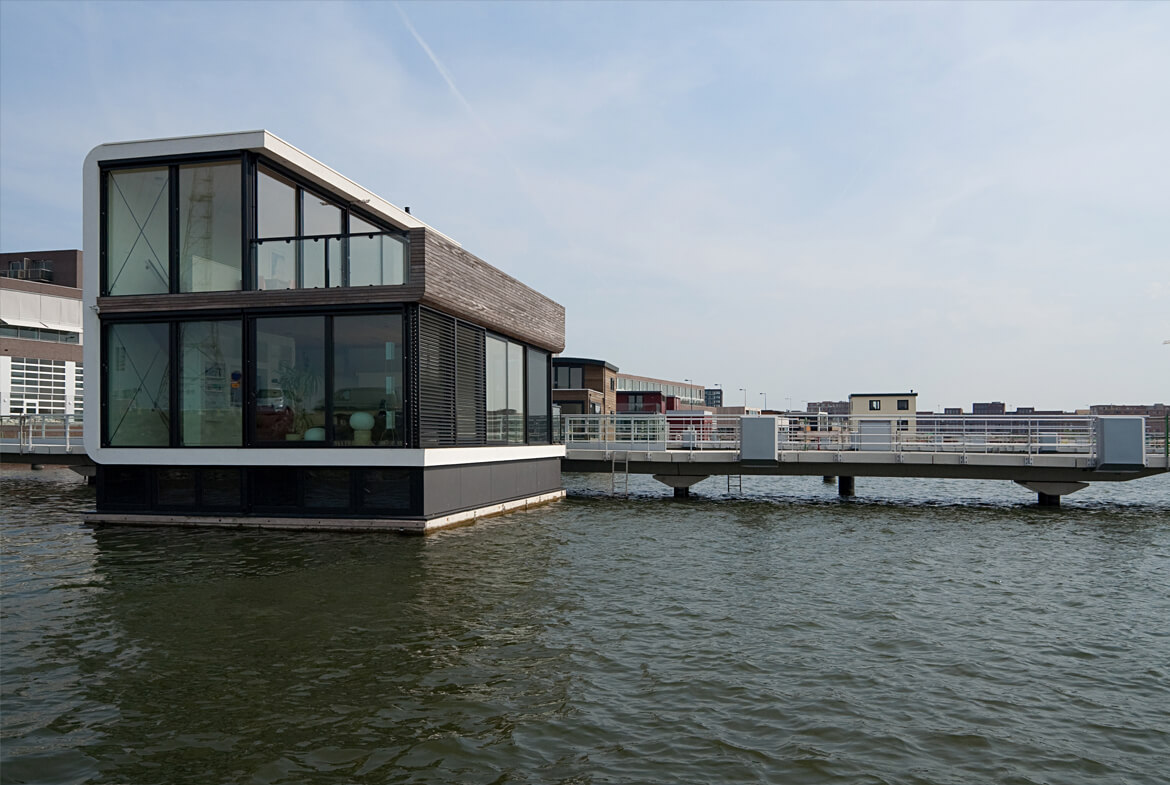 BBC News featured Koen Olthuis and Waterstudio's Watervilla IJburg
As thousands in the UK continue to deal with the misery of flooding, the Netherlands is pioneering the field of flood-proof homes.
Projects include floating homes, which rise and fall with the water levels, and amphibious homes that sit on dry land but float is water encroaches.
While the amphibious houses cost about 20% more than conventional buildings, the Dutch have learned the investment is still cheaper than that of cleaning up afterwards.