Waterstudio wint met drijvende voorzieningen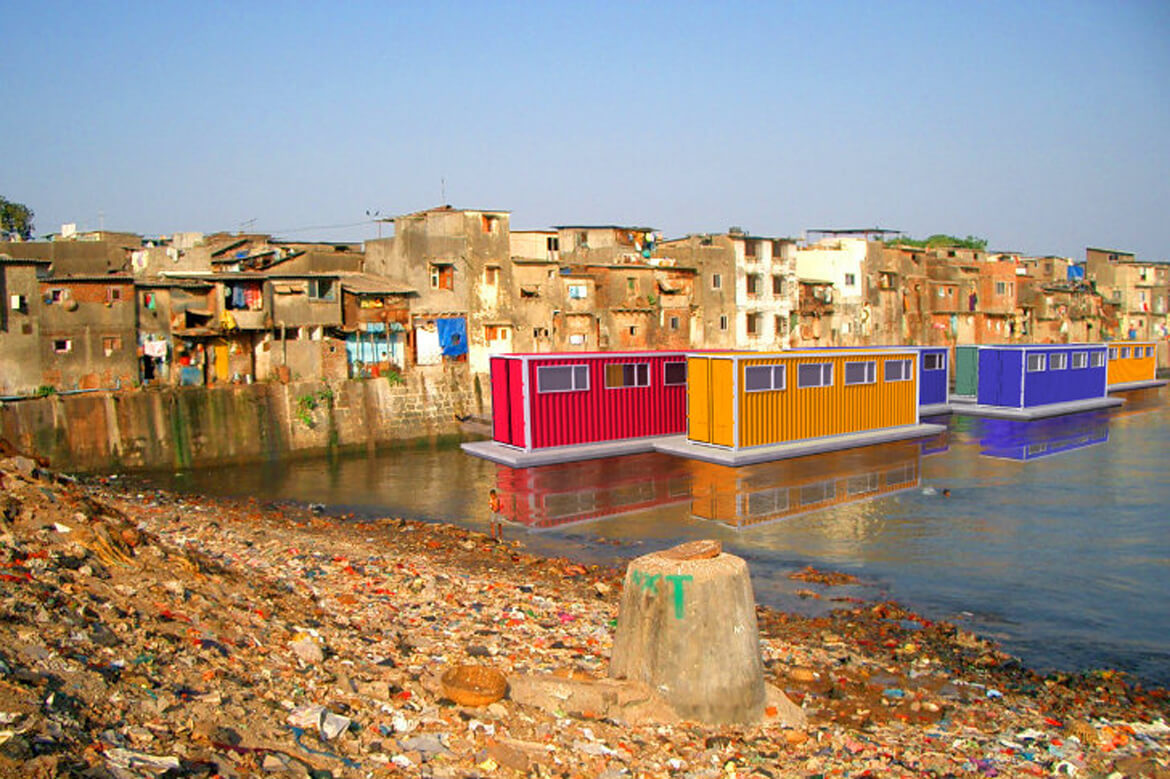 Architectenweb.nl, Nov 2012
Met zijn inzending App-grading Wet Slums heeft Waterstudio de Architecture & Sea Level Rise Award 2012 gewonnen. Het bureau stelt drijvende bouwwerken voor om in te spelen op specifieke behoeften van verschillende sloppenwijken.
Momenteel woont naar schatting een miljard mensen in sloppenwijken en wereldwijd dijen deze gemeenschappen uit. Voor sloppenwijken die gesitueerd zijn langs en op het water – de zogenoemde wet slums – kunnen drijvende toevoegingen een positieve bijdrage zijn.
Aanpasbare oplossingen
In wet slums, die net als de meeste sloppenwijken kampen met een hoge dichtheid, kan de ruimte worden gevonden op het water. De drijvende uitbreidingen of City Apps, zoals architectenbureau Waterstudio ze noemt, kunnen worden toegevoegd waar dat nodig is.
City Apps kunnen voorts verschillende functies vervullen. Waterstudio heeft een aantal City Apps ontwikkeld om wet slums te voorzien van voedsel, energie, onderdak en waterzuivering. De applicatie of applicaties waaraan in een specifieke sloppenwijk grote behoefte is, kan of kunnen worden toegepast.