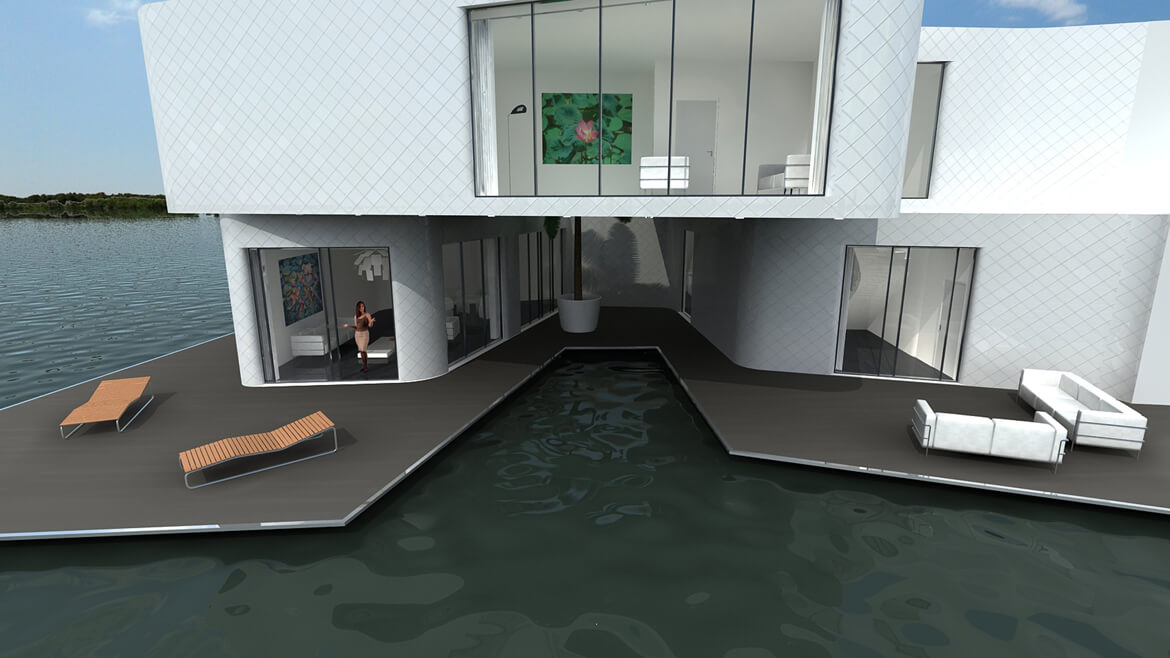 Syracuse.com, Jun 2012
Oswego Mayor Tom Gillen received a letter of intent and proposal offer from Joe Pilotta and Samuel Oasis, of Digital Financial Group, in Columbus, Ohio. The letter outlines the details of a $150 million project called In-Nova Oswego.
The goal of building a 155,000 sq. ft. facility that would float in Oswego's harbor is jobs and job creation.
The building would be designed by world-class architects Waterstudio, of the Netherlands.
Pilotta, formerly of Oswego, contacted his fraternity brother, Mayor Gillen, about his ideas for the city.
The sustainable facility would utilize water, solar and wind power for heating/cooling and creating surplus energy.
It would include an exhibition/trade center, office and lab space to accommodate 25 companies, an aquarium and aquatic gardens, a multimedia center, 20 luxury apartments and an observation deck.
"People would come here just to see this marvel. There will be naysayers who'll say, 'Who the heck would want to live on the lake in the wintertime?' The bottom line is, not too many people. But then again, the people who can afford to do that don't really look at it like that," the mayor told The Palladium Times. "What it would do is provide us with a venue that would attract people to our city. To have a concert hall (and) a floating IMAX Theater would be pretty remarkable stuff."
The project would be financed through private equity bonds. Listed as potential partners are Fraunhofer Center for Sustainable Energy, USA/Germany and Citic Guoan Group, Beijing, China. The group indicates it would welcome "additional monies and tax credits."
Pilotta may present the preliminary plan to councilors and the public as early as Monday, prior to the Common Council committee meetings.