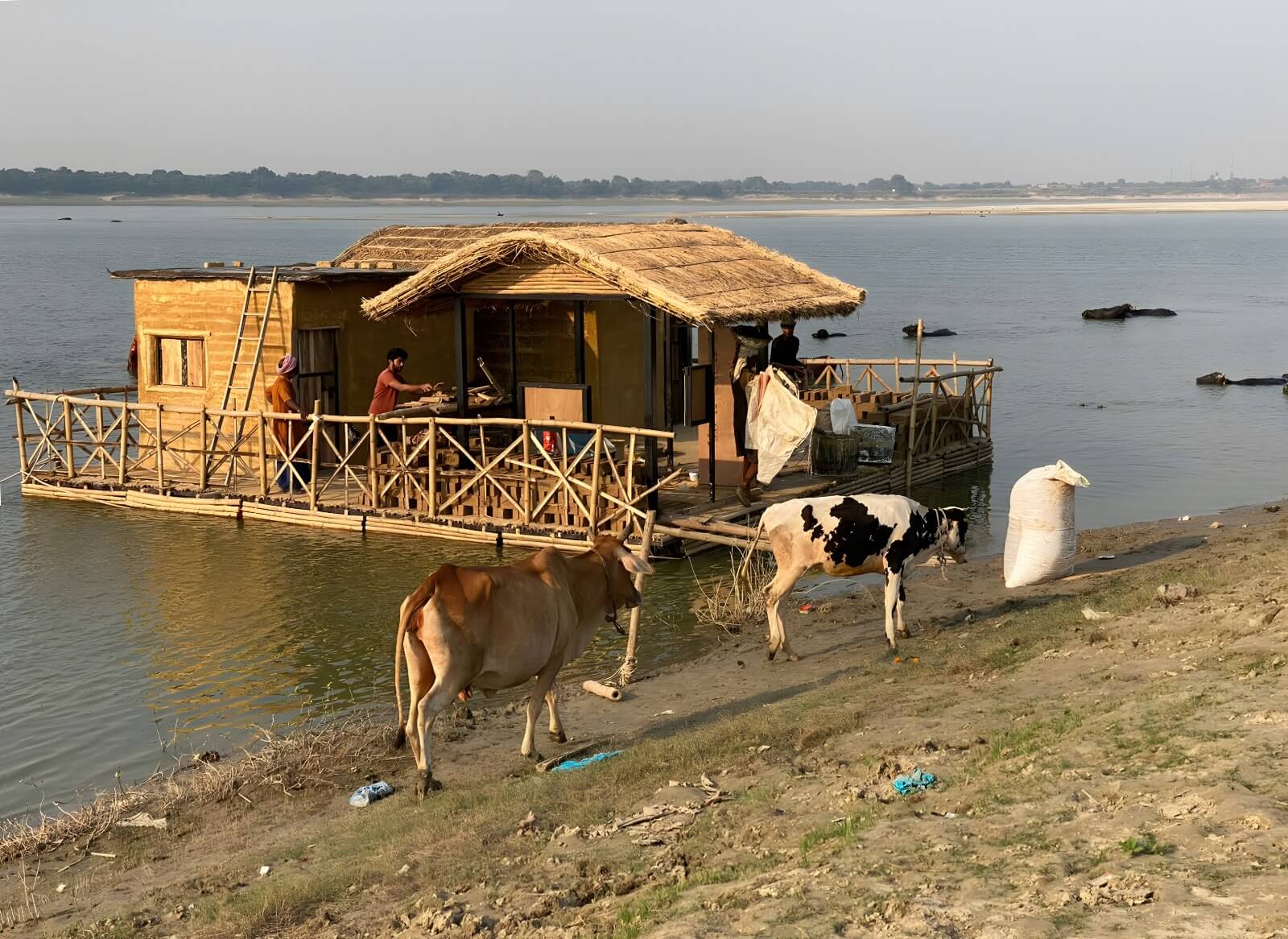 The integration of modern innovation with traditional practices signals the beginning of a more sustainable and adaptable future for Bihar's floodplains.
Waterstudio initiated its applied research project on City Apps over a decade ago to address challenges in flood-prone areas. City Apps combine standardized systems with locally available materials and craftsmanship. These innovative solutions encompass a variety of functions, including sanitation, healthcare, energy production, community workspaces, and other essential facilities. City Apps aim to provide adaptable and sustainable infrastructure to effectively meet the needs of communities in these regions.
At Centre of Resilience in Bihar, and with its founder, Kumar Prashant, Waterstudio has found a valuable local partner to expand the City Apps project into India, marking the initial steps in aiding the people of this flood-affected region to construct a brighter future.
The prototype developed in this project represents the first step towards the realization of the City App vision for adaptive development on floodplains, with the ultimate goal of scaling up to thousands of locally built standardized floating units. Following the testing phase, a comprehensive study will be conducted to measure the broader impacts of this groundbreaking project. The data and insights gathered will form the basis for the development of long-term strategies for sustainable floodplain management.