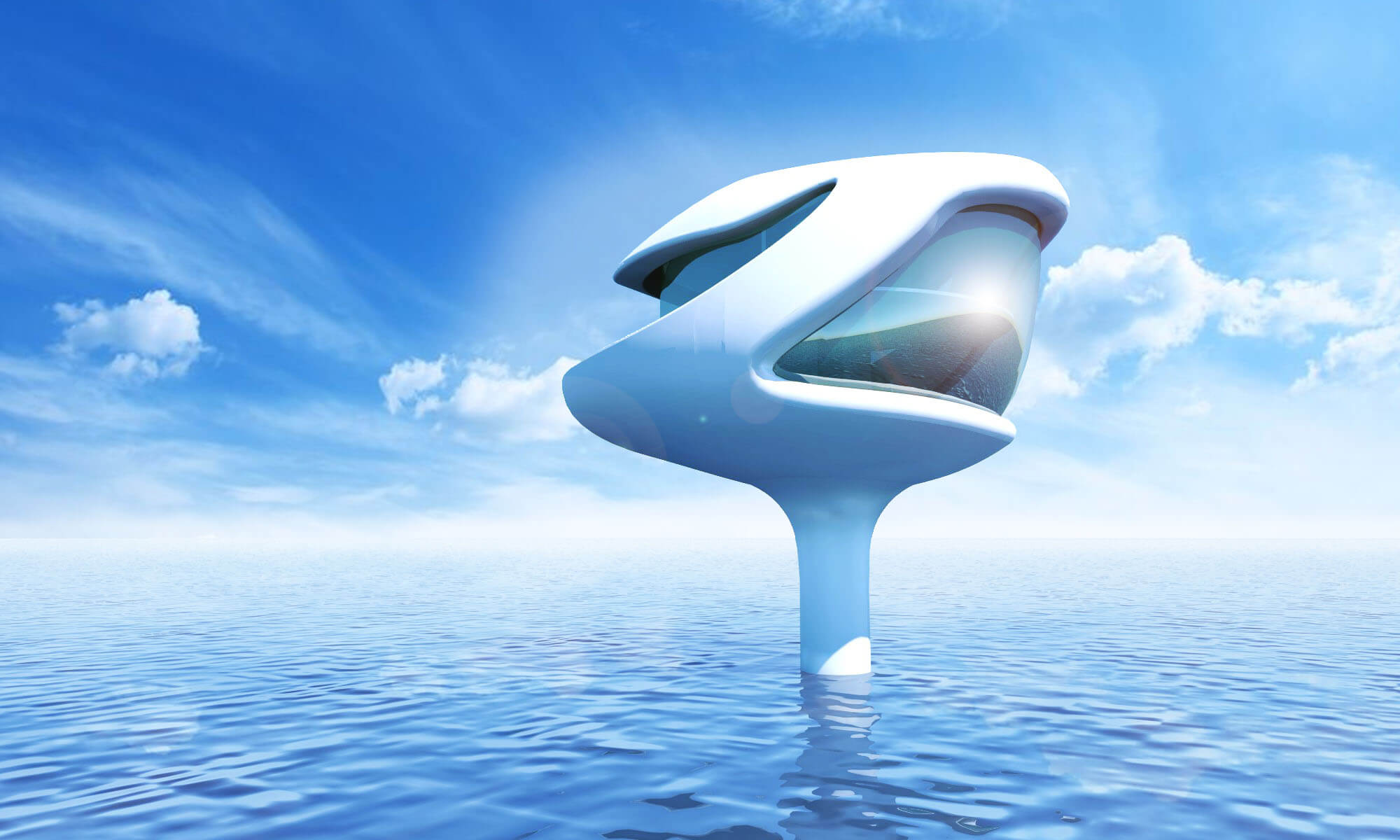 In colaboration with OceanBuilders, Waterstudio designed the OceanBuilder home.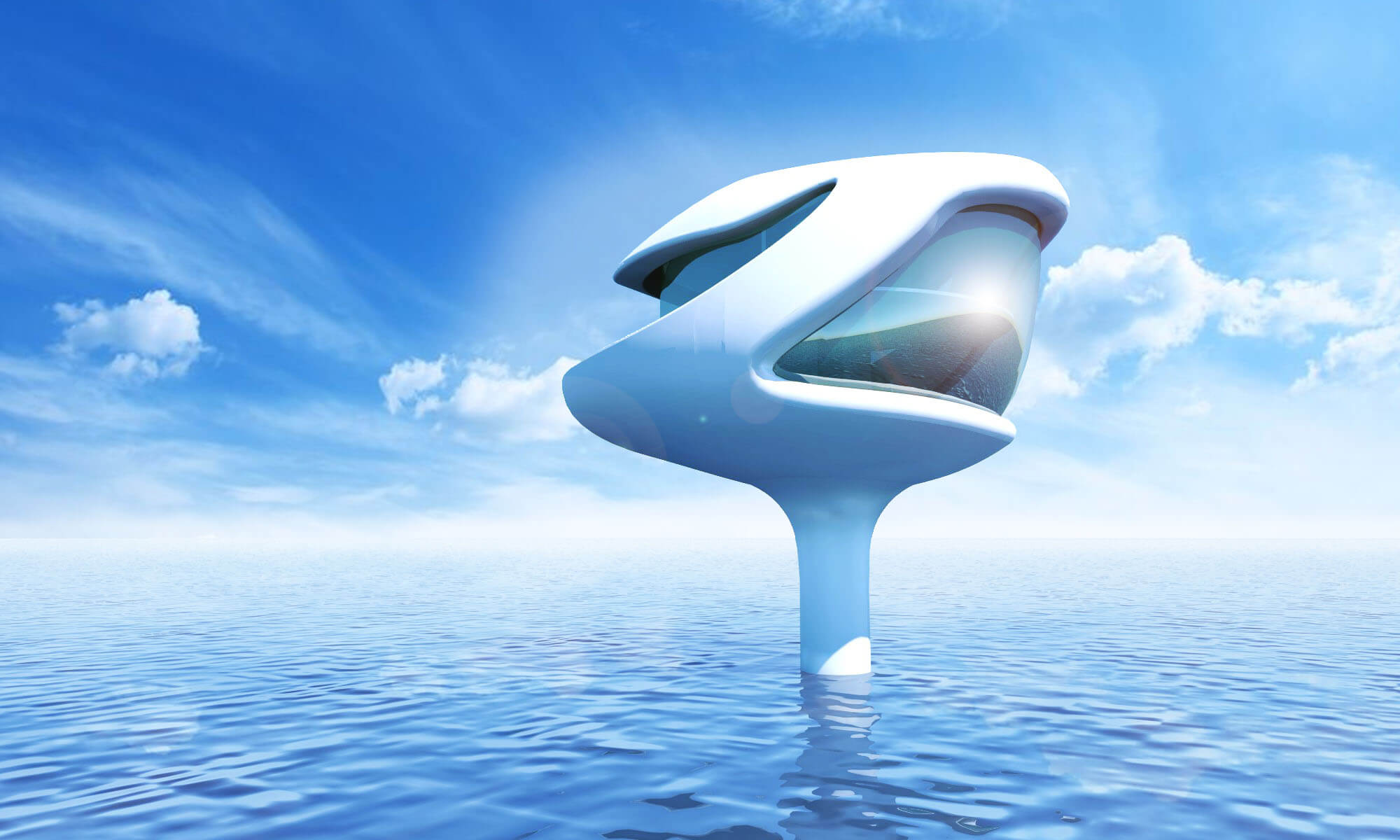 The new OceanBuilder home will be taller, wider and have much more living space than the prototype version with living space above and below the waves.
Rooms below the water will allow for underwater views from your plexiglass windows. With coralcrete growth along the exterior of the spar you will be able to enjoy the many fish and other wildlife thrive below the water from the comfort of your own home.
Either a spiral staircase or elevator will take you from the top floor to the floors down below.
The interior will be made up of three floors with a simple transition from one to the other. The bottom floor being a livingroom area with a perfect view of the sea.
The middle floor provides the entrance to your home with a walk out deck area with either a kitchen for the owner's model or bar for short stay models.
The top floor combines the bedroom and bathroom area with a spectacular view to wake up to every morning.
Your OceanBuilder home is the ultimate in tranquility and connection with nature in this sea based habitat of your dreams.