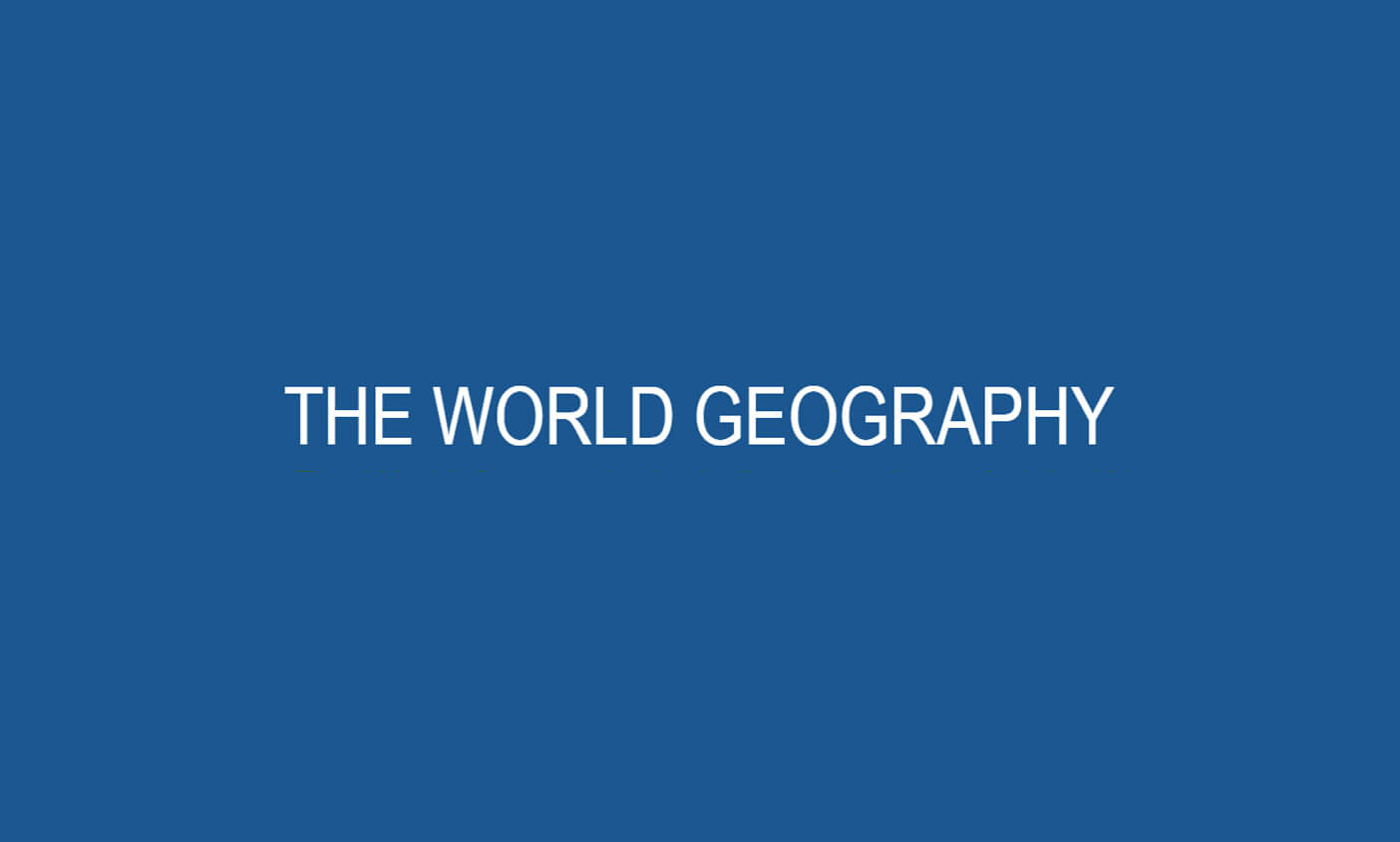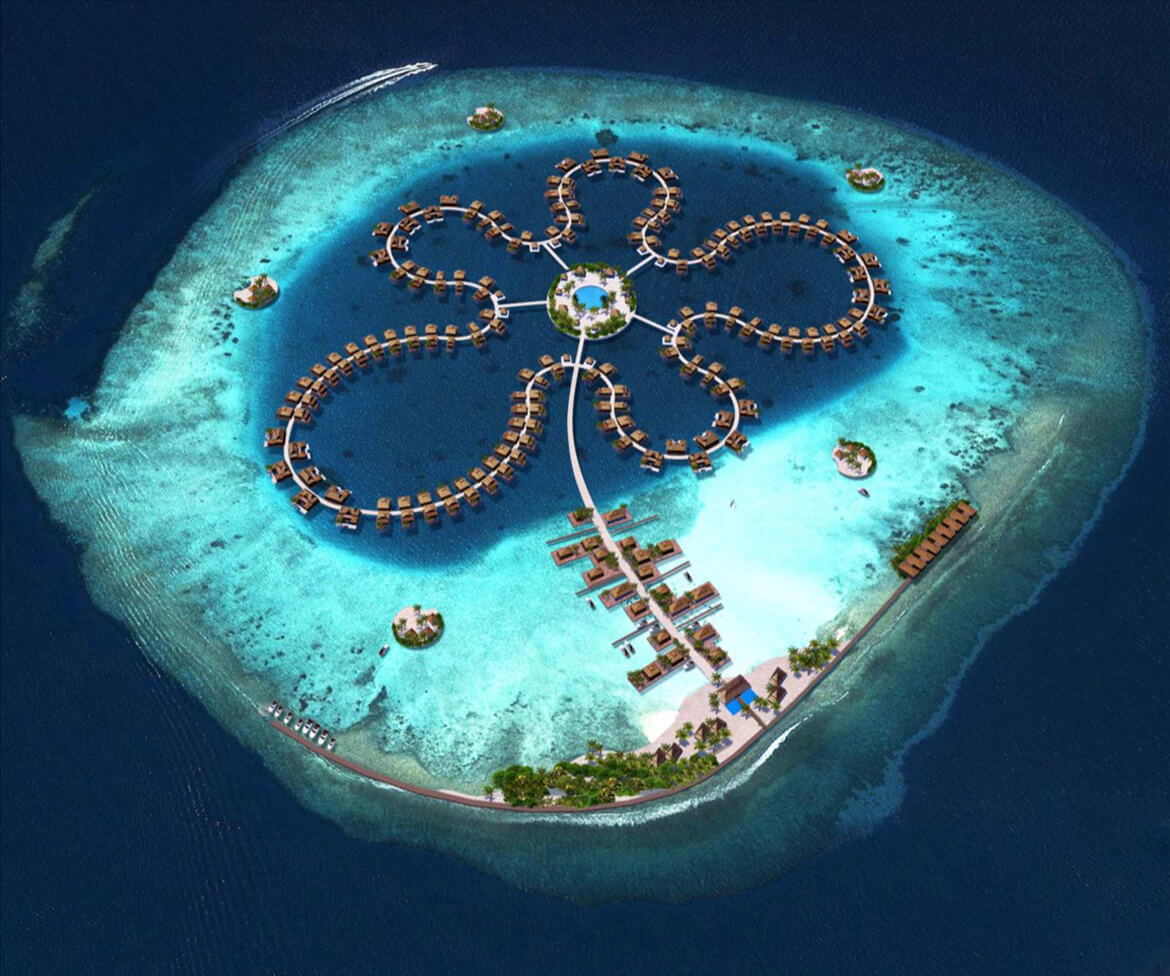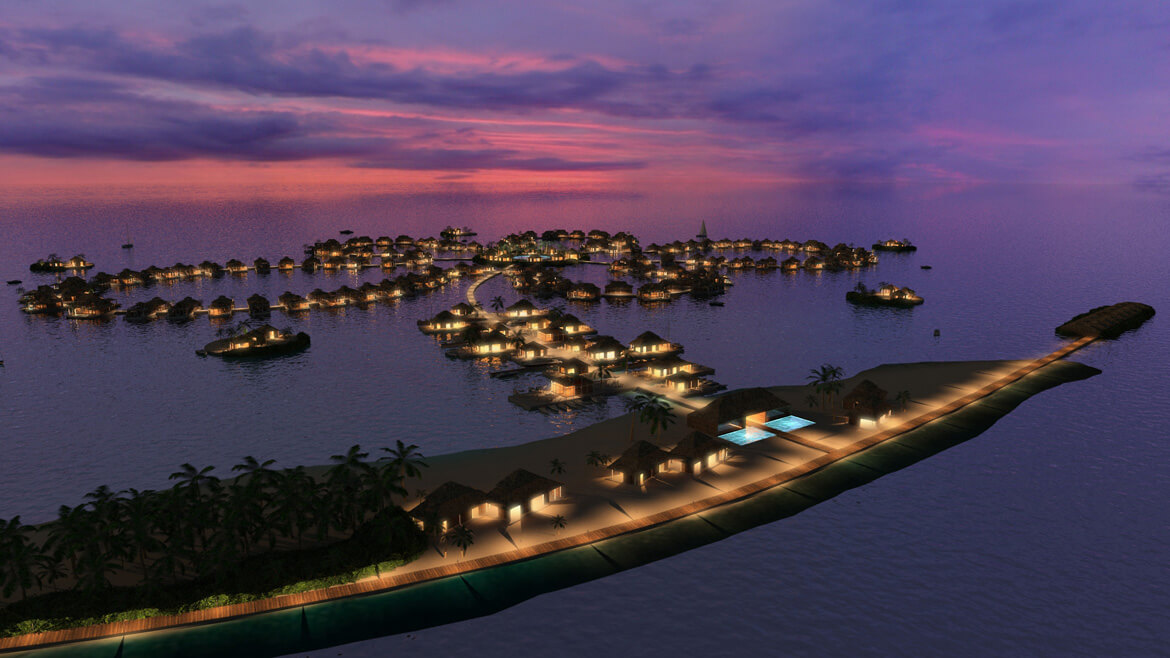 The world geography, Sep 2013
Some travelers think that the place where you lay your head on the road is just that – a place to sleep, or change clothes. But there are some trips where the accommodations are the main attraction. To the more daring traveler, the flower-quilted double bed and lacquered furniture of a typical hotel room is just plain boring. For the intrepid, quirky and adventurous globetrotter, here are 18 unique hotels from around the world.
(…)
9. The Ocean Flower, Maldives
The Ocean Flower, a pioneering development that takes its name from a typical Maldivian flower, is the first of five spectacular oceanfront developments in the Maldives. The Masterplan "The 5 Lagoons" is being developed by Dutch Docklands International in a joint venture with the government of the Maldives.
All developments are uniquely located in the most upmarket part of the Maldives, the North Male atoll, only 20 minutes by boat from the capitol of Male and the international airport.
The Ocean Flower offers an array of amenities such as a pristine beach, restaurants, shops, a diving centre, a spa, swimming pools and small private islands where you can relax or enjoy a picnic in the gentle ocean breeze. The spacious oceanfront villas are fully furnished, have spacious terraces and a private plunge pool and are just a short boat ride away from the international airport.
Click here to read the article