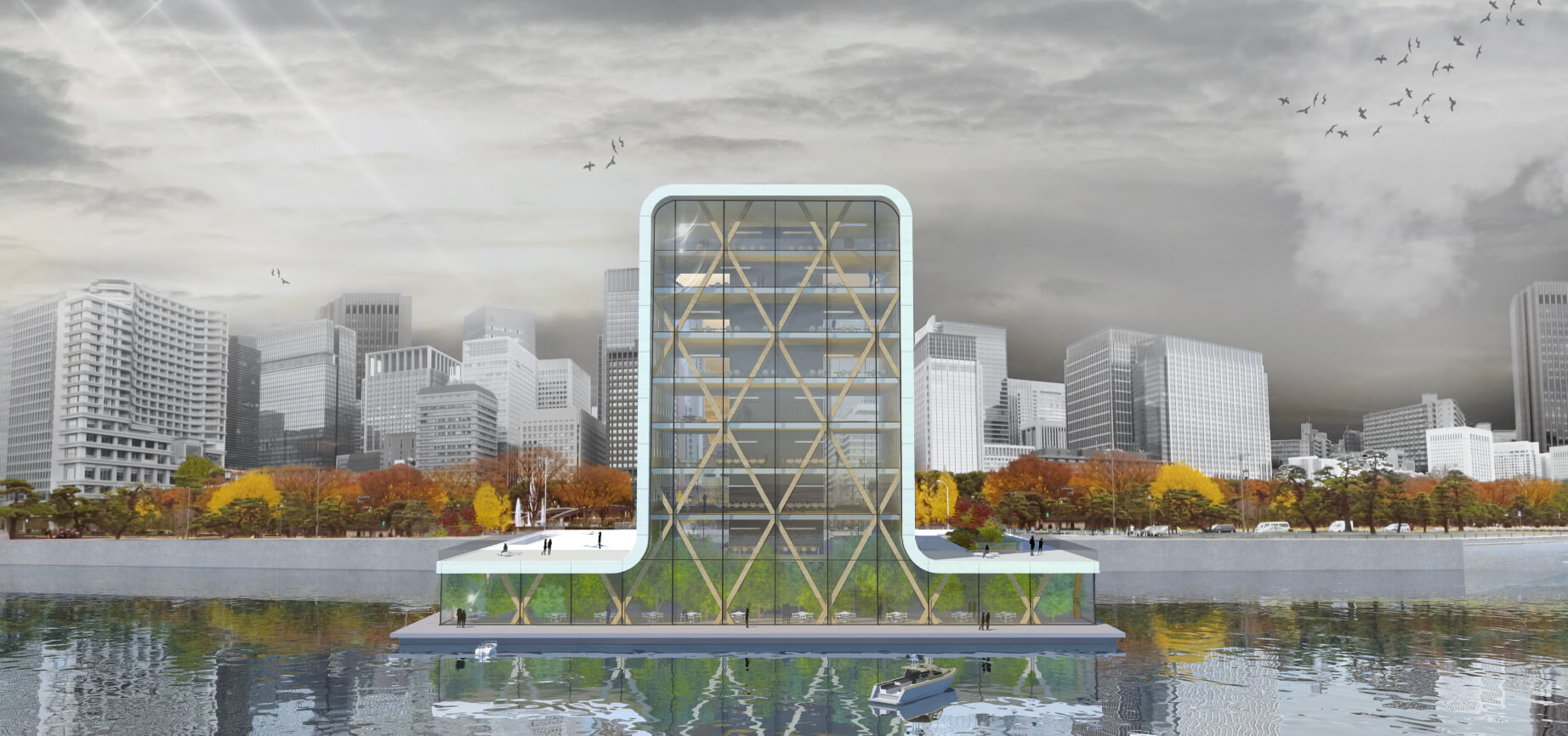 By Sztuka Architektury
ABC Australia
2019.Dec.13
Pracownia Waterstudio stworzyła projekt architektoniczny wysokiego na 40 metrów budynku z drewna. Nie byłoby w tym może nic niezwykłego, gdyby nie fakt, że w zamierzeniu architektów ów budynek ma… pływać po wodzie.
Nietypowa architektura z drewna
Pływająca wieża z drewna – to budynek biurowy, zaprojektowany dla bardzo konkretnej lokalizacji. Autorzy projektu architektonicznego widzą go pływającego po zatokach i kanałach Rotterdamu. Drewniany budynek powstał we współpracy z gotową sfinansować jego budowę firmą deweloperską oraz z pracownią inżynieryjną  Hercules Floating Concrete, zajmującą się tworzeniem konstrukcji dla pływających obiektów architektonicznych.
Mimo że w Holandii pływające domy nie są niczym niezwykłym – wszak kraj ów jest wyjątkowo bogato wyposażony w rzeki, kanały i różnego rodzaju akweny – wysoki aż na 40 metrów drewniany budynek, który także miałby zostać zbudowany na wodzie okazał się wyjątkowo oryginalnym pomysłem. Tym bardziej ekscytującym, że w swoim projekcie architektonicznym autorzy uwzględnili nie tylko powierzchnie biurowe, ale i taras widokowy, restaurację oraz nawet zieloną przestrzeń publiczną!
Zobacz bardzo oryginalny projekt architektoniczny
Autorzy tego projektu architektonicznego, pracownia Waterstudio, pływającą wieżę chcą zbudować z drewna klejonego krzyżowo (cross-laminated timber, CLT). Są przekonani, że to materiał przyszłości – ekologiczny, wytrzymały, elastyczny, uniwersalny i w pełni bezpieczny. Ma także tę zaletę, że jest bardzo lekki – dlatego właśnie doskonale nadaje się także do budowania z niego obiektów pływających.