Business Insider
By Leanna Garfield
2018.Apr.11
In the span of four weeks during August and September, hurricanes Harvey, Irma, and Maria brought extreme rainfall and 100-mph winds to the US and the Caribbean, destroying thousands of houses and businesses in Texas, Florida, Puerto Rico, and elsewhere.
It's unclear whether climate change caused these storms, but atmospheric scientists say a warmer planet likely made them more aggressive.
Across the globe, architects and developers are planning for a future when storms and other climate-related disasters become more common. Many are thinking about climate resilience — the idea that buildings should be designed to endure the impact of sea-level rise, increasing temperatures, and climate disasters.
Building designers no longer see climate change as a far-off prospect. To cope with rising waters and powerful storms, some are designing buildings to withstand them.
Following are some of the building designs of the future.
Instead of fighting against flooding and storm surges, some architects believe that cities should live in harmony with water. In other words, we should build more structures on water, rather than land.
Proponents of floating architecture say that sea-level rise is a reality that cities should accept and prepare for. The Netherlands has more than half its landmass below sea level.
"We can expect more flooding in the future," Waterstudio CEO Koen Olthuis said.
"It's not about technology — it's about rethinking cities. We should start building for change. Most cities, like Miami, Tokyo, and New York City, see water as a threat. We see it as an asset."
A decade ago, Waterstudio began designing floating houses that have the same look and feel as traditional houses.
In 2011, Marlies Rohmer Architecture constructed a floating neighborhood in Amsterdam with 75 houses that bob with water levels. Other architects have recently devised floating greenhouses, movie theaters, and schools.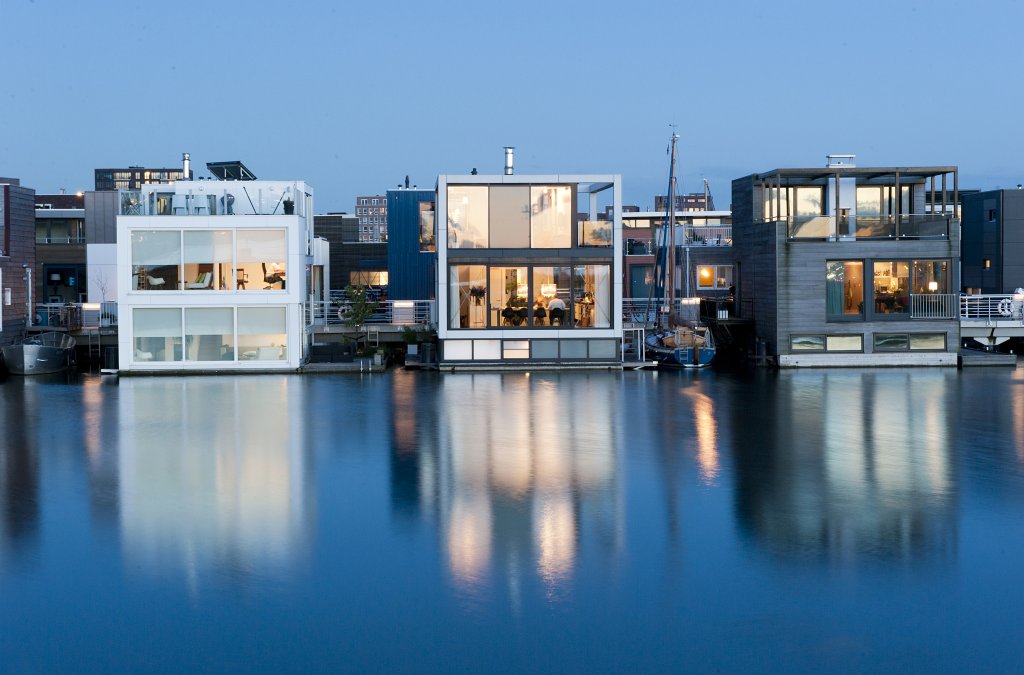 Founded in 2003, the Netherlands-based firm Waterstudio has designed and constructed more than 200 floating buildings.
Some, like the one pictured, are amphibious. They are located right on the coast, sometimes on dry land, sometimes on water.
Amphibious houses, which can elevate as high as four feet when water flows underneath, have a foam base that's wrapped in a layer of concrete and connected to steel cables secured to the ground.
Other Waterstudio buildings are designed to be completely on the water.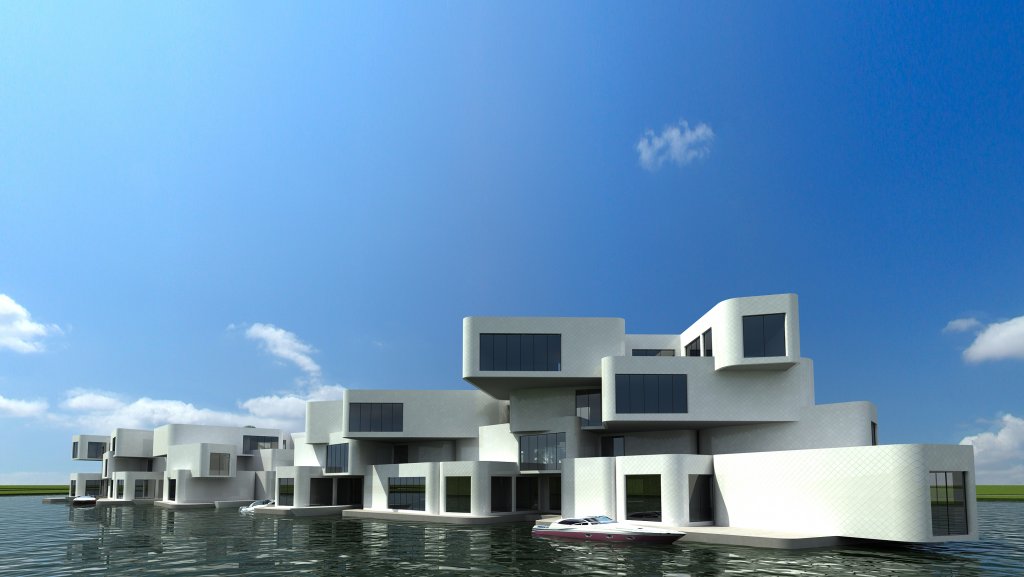 Their concrete foundations are buoyed to cables that attach to the ocean floor. Most can withstand Category 4-force winds. If water levels rise, so do the houses, similar to boats. Waterstudio's philosophy is that instead of fighting the water, cities should just let it pass. "A 'blue city' takes advantage of the water. Building on the water is safe from floods, and it's flexible. You can move structures in different configurations and from city to city," said Koen Olthuis, Waterstudio's CEO.
The largest challenge for the company has been persuading cities to advocate for amendments to building codes so that the company's houses are recognized as normal houses instead of houseboats.
In December, the company debuted floating micro-units made from shipping containers, which serve as classrooms, health clinics, and sanitary facilities in Bangladesh.
Waterstudio recently completed a small floating neighborhood of five houses in the Netherlands. Olthuis anticipates building a floating neighborhood with 10,000 houses within the next five years.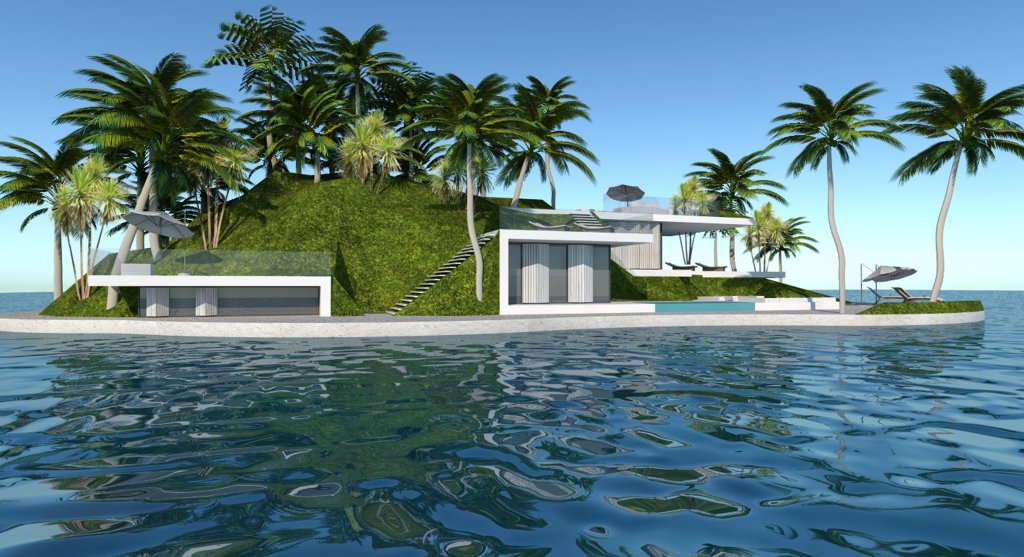 The team is also working on a floating villa and a floating hotel in Dubai, and a floating wildlife habitat tower in Dianchi Lake, near Kunming, China, all set to be completed in 2018.