The first Blue Habitat is placed in the Tongelreep in Eindhoven, the Netherlands. The project consists out of several floating gardens. Underneath the floating structure the Blue Habitats are placed. The Blue Habitats are designed as panels. In this project every panel is differently materialized. They are made of willows, concrete steel, bamboo or coconut mats. The project is a test case and will stay in Eindhoven for two years. Underwater cameras will monitor the water life during this time.
At the top of the islands vegetation will be placed.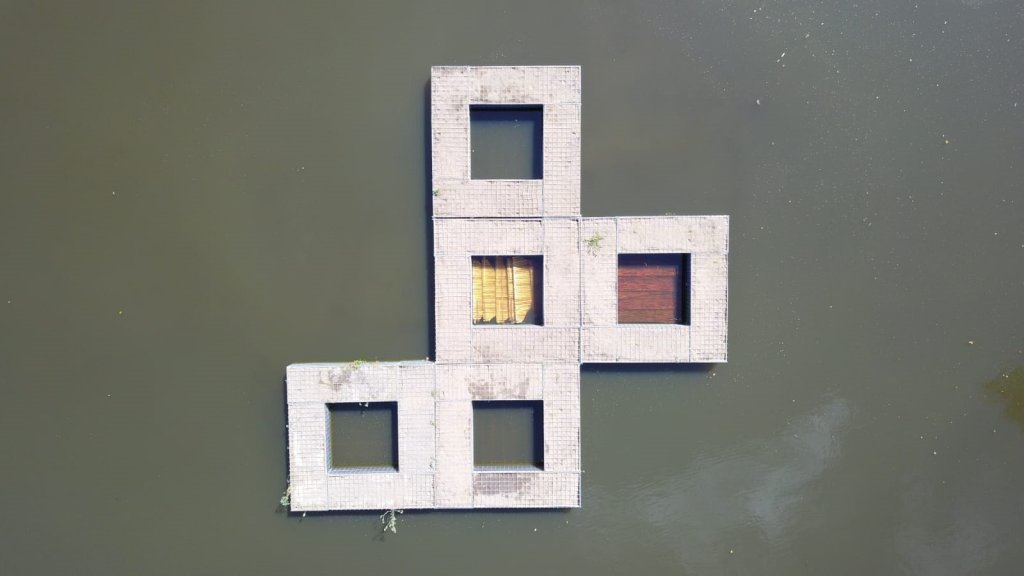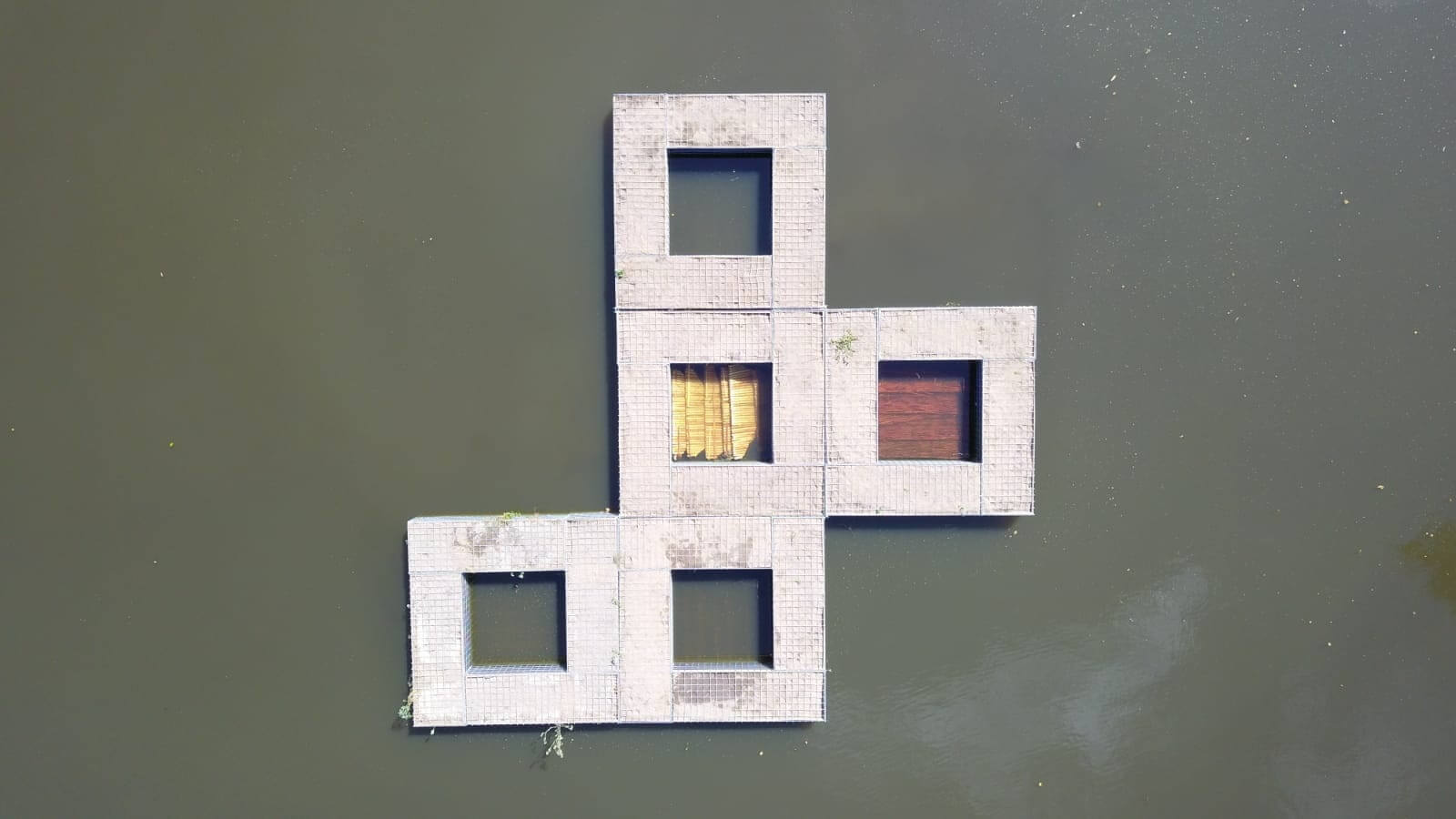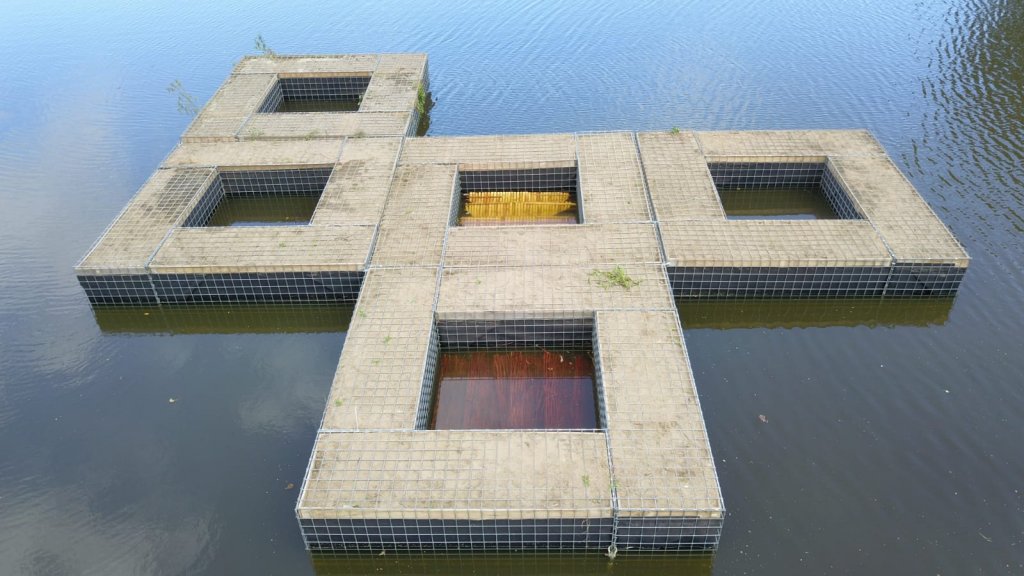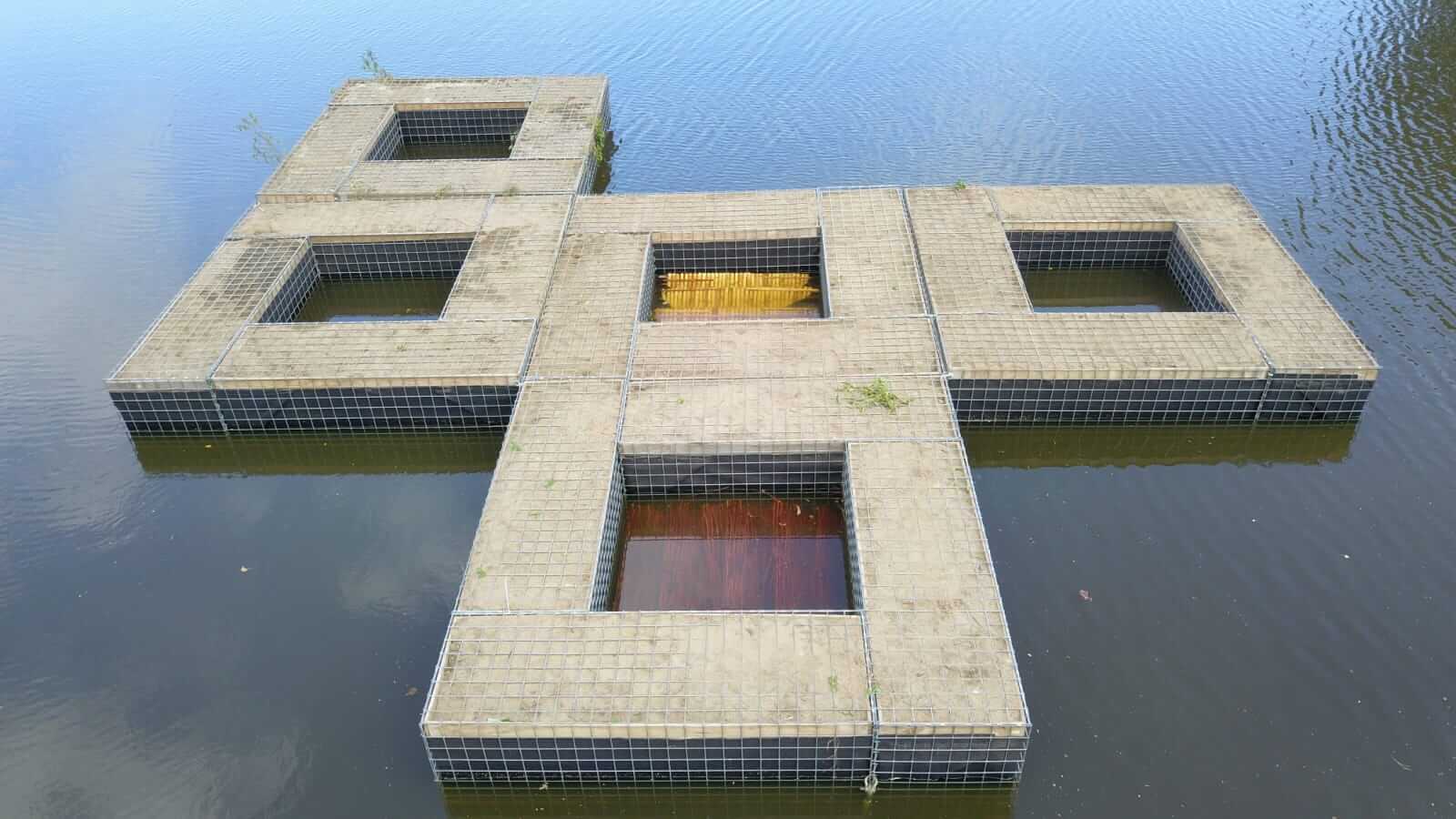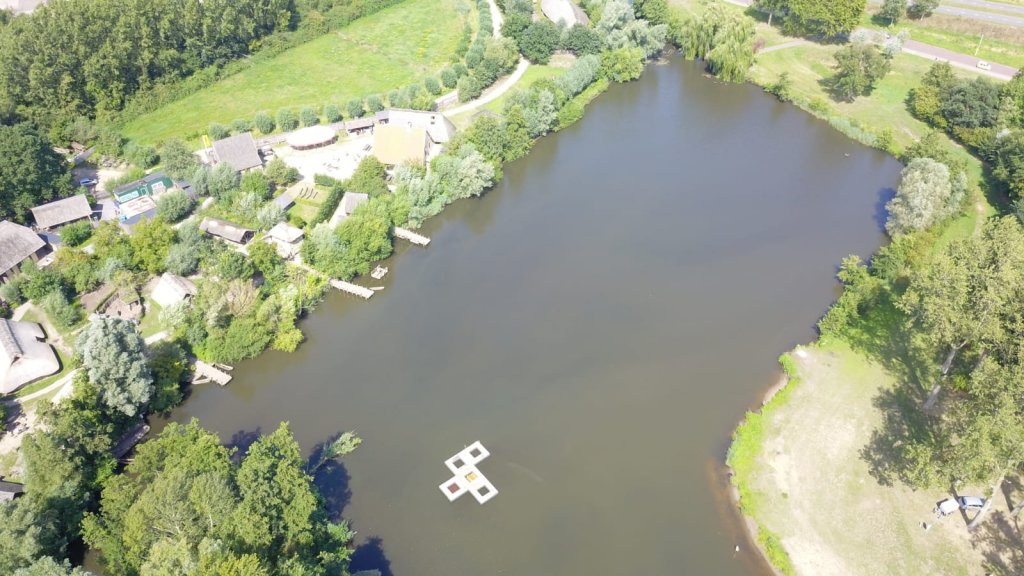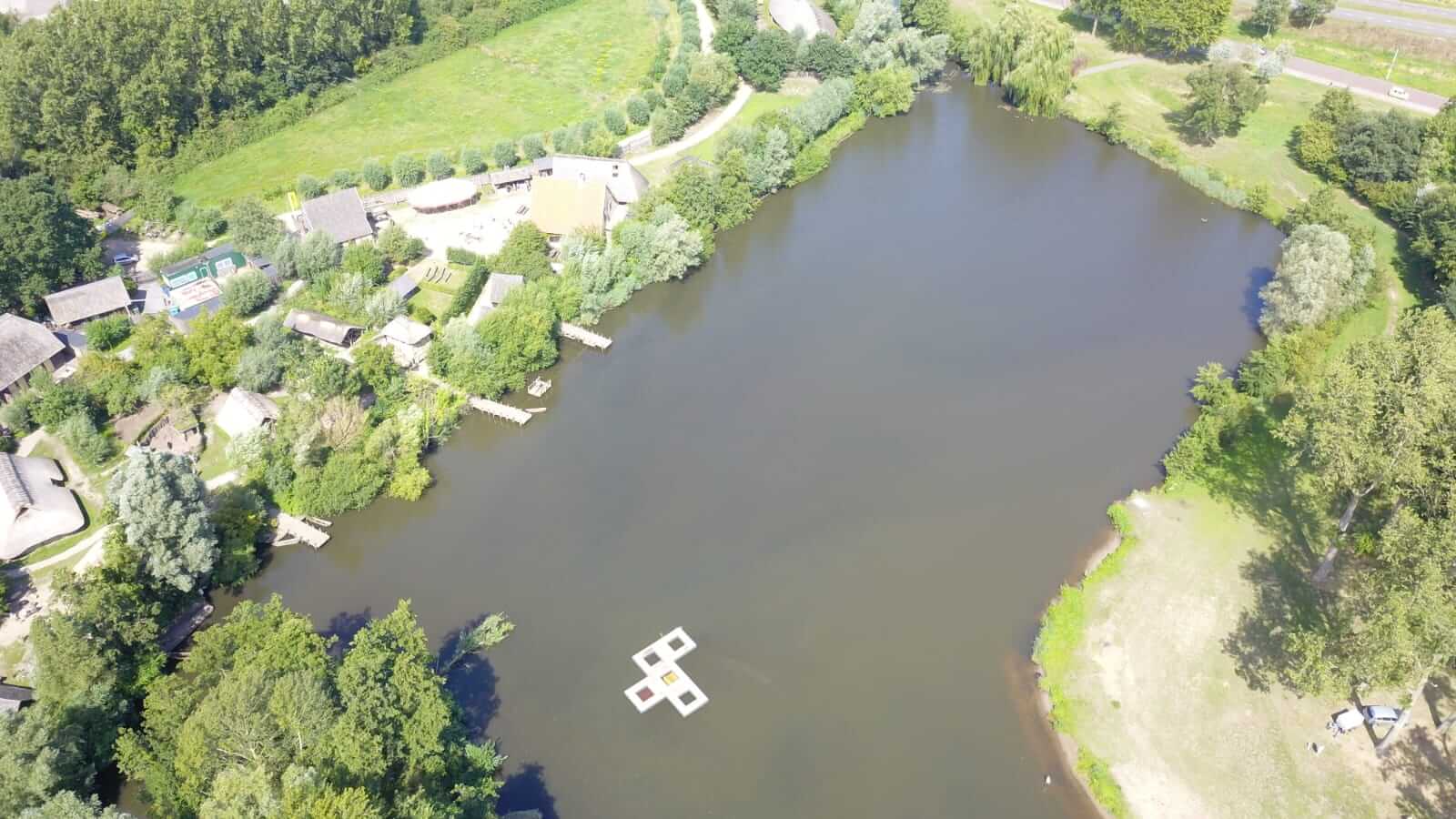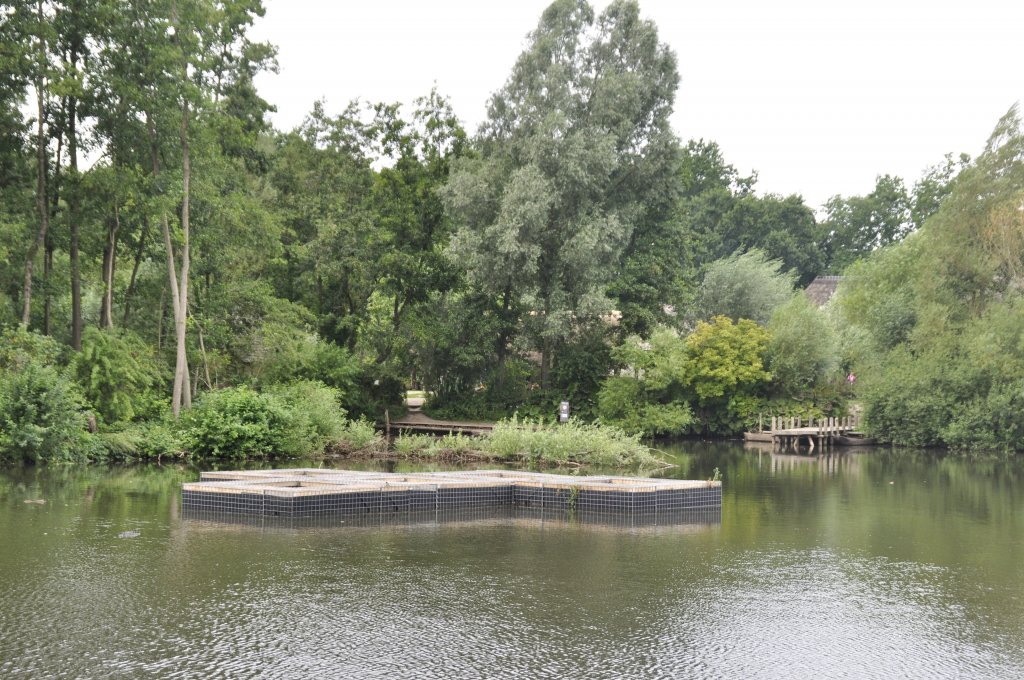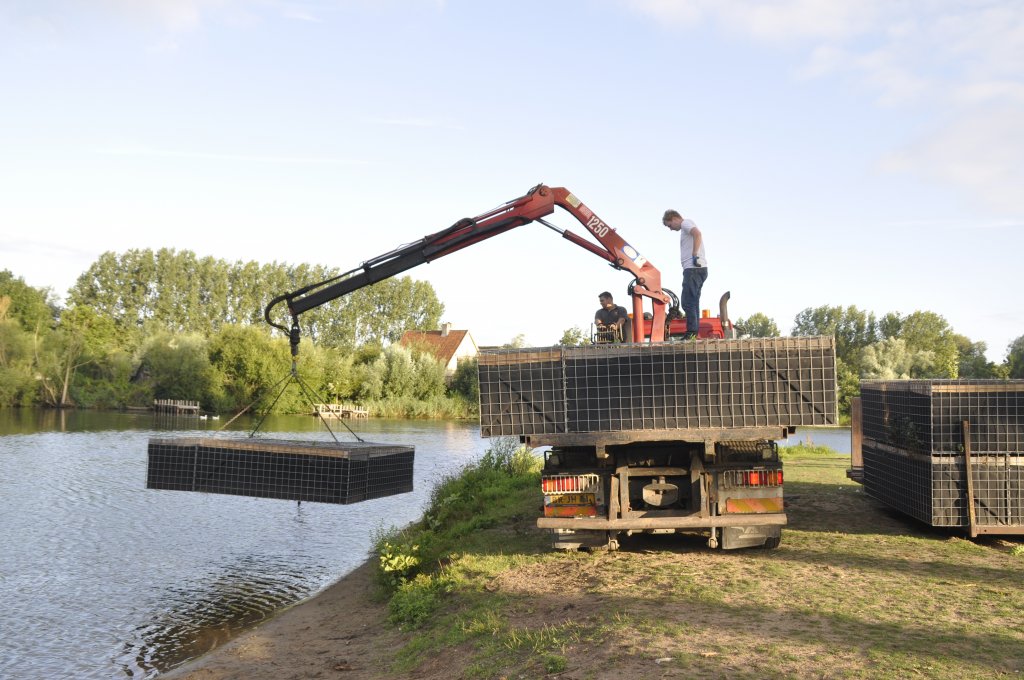 The amount of floating facilities is increasing worldwide. These comprise mainly of houses and gardens, with parking spots also gaining popularity. The world is slowly moving towards realizing entire floating cities.
Blue Habitats is founded by Koen Olthuis en Jasper Vermeulen. They concluded that many of the current developments look at the structure above water level. They often do not consider the under water area or see it as a burden that needs to be maintained and tolerated by the competent authorities. As a company they want to turn that paradigm around  and make it the norm. They believe that underneath these structures there are hundreds of possibilities to create Blue Habitats that are suitable for aquatic life.
Whether you want to contribute to the improvement of the water quality in marine, brackish or fresh water, Blue Habitats can help.
Blue Habitats improves the value of your floating building or object, and widens your customer base. Blue Habitats can easily be attached, removed and expanded with various options.