Koen Olthuis over Floating City Apps, Bouw en Wonen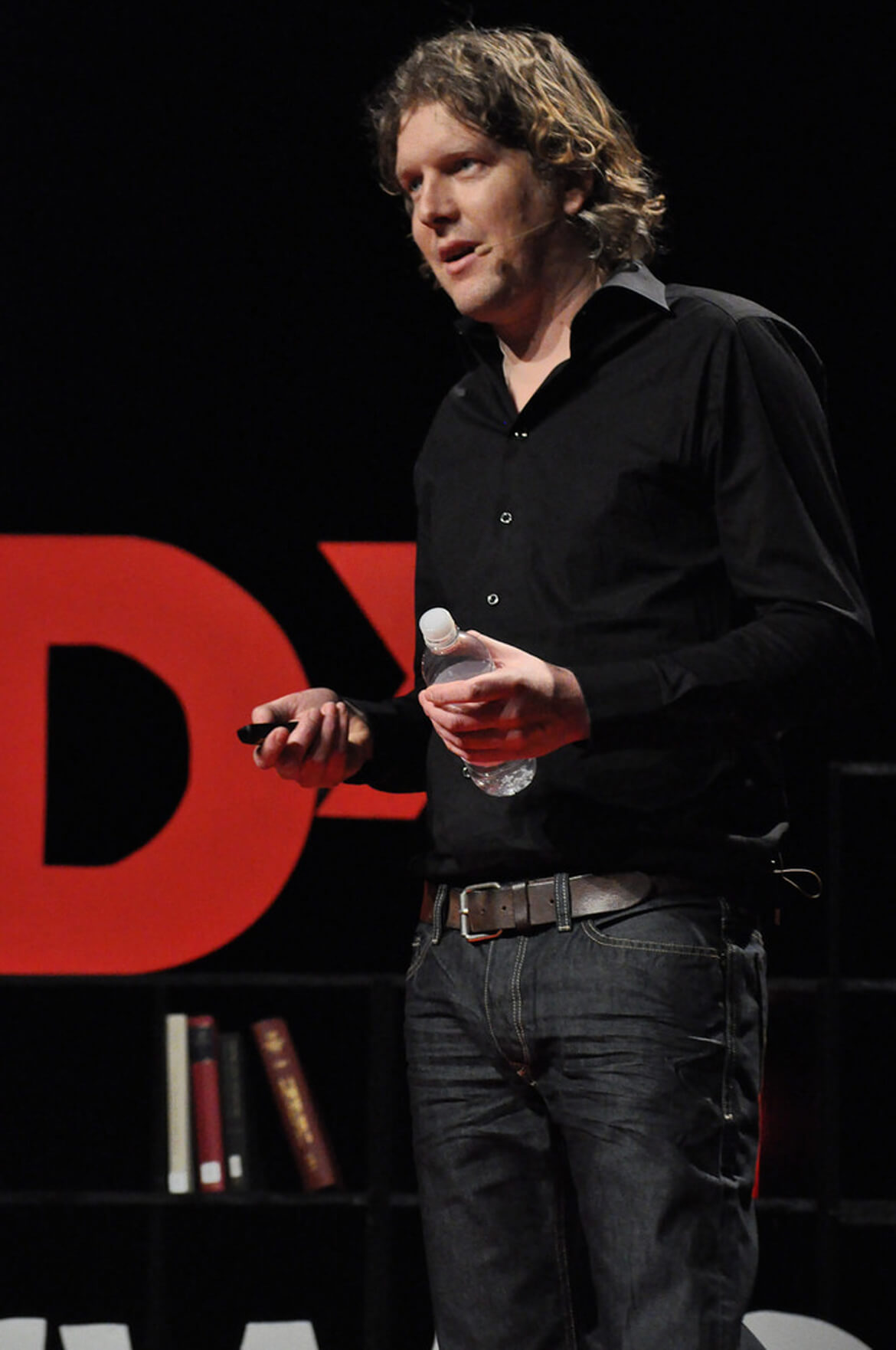 Bouw en Wonen, Mar 2012
Koen Olthuis studied Architecture and Industrial Design at the Delft University of Technology. He is founder of the Dutch architectural firm Waterstudio.NL that specializes in floating structures to counter concerns of floods, which are both a local concern (since one-third of the Netherlands is reclaimed land) as well as a global one, due to the possible effects of climate change. In 2007 he was chosen as number 122 on TIME Magazine's list of the most influential people in the world due to the worldwide interest in water developments. In his vision, today's designers are an essential part of the climate change generation. New and expected climate effects, together with the pressure on space through urbanization, will push our design targets beyond the waterfront. This involves not only developing architectural concepts and typologies, but also a new sustainable way of dealing with water as well as a dynamic approach to city planning.
By introducing new innovative concepts and visions we can achieve positive and sustainable architectural, urban, social and environmental results while dealing with water management problems at the same time.
With floating architecture we can create high-quality living space on water, offering equal comfort, cost of ownership and lifespan as traditional building methods. Moreover, using existing urban water as building ground offers space for new density, offering opportunities for cities worldwide to respond flexibly to climate change and urbanization.
The first city in which this vision is being developed, is The Westland, near The Hague in Holland. This project incorporates both floating social housing, floating islands, and floating apartment buildings.