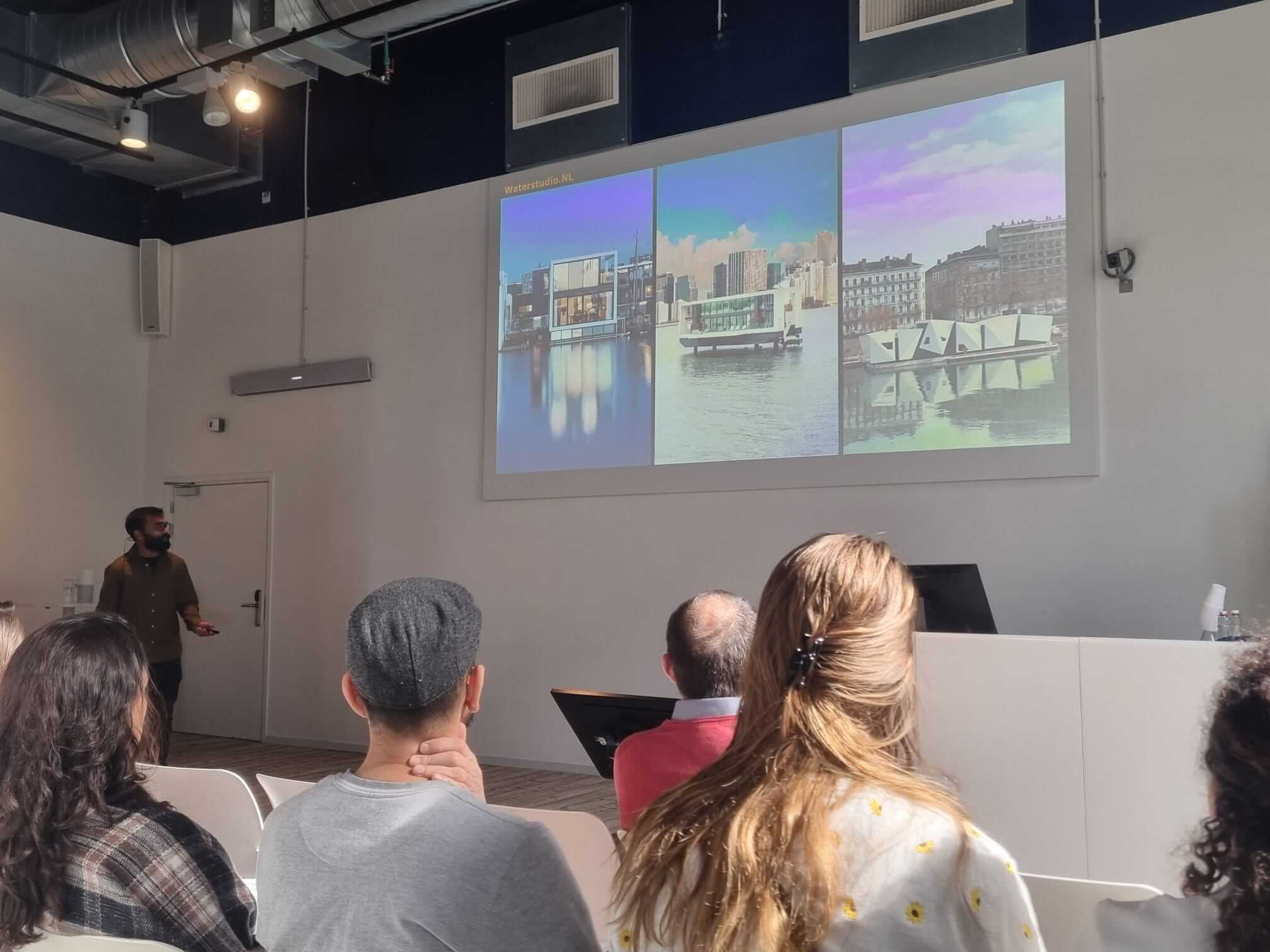 Keynote at Buildings Mind Symposium TUDelft
Research conducted by Waterstudio's Urban Water Laboratory (UWL) was presented by Sridhar Subramani during Delft University of Technology's Buildings Mind Symposium.
UWL investigates floating solutions to address urban challenges by utilizing algorithms that simulate systems and human behaviors with swarm characteristics. These tools facilitate self-organizing adjustments to develop adaptable and livable cities. UWL also explores the application of machine learning to comprehend urban and human dynamics and develops mobile floating structures to foster resilient urban areas.