Floating City Apps: A Lifeline for Slums
By Carol Matlack
Bloomberg Businessweek
September.2015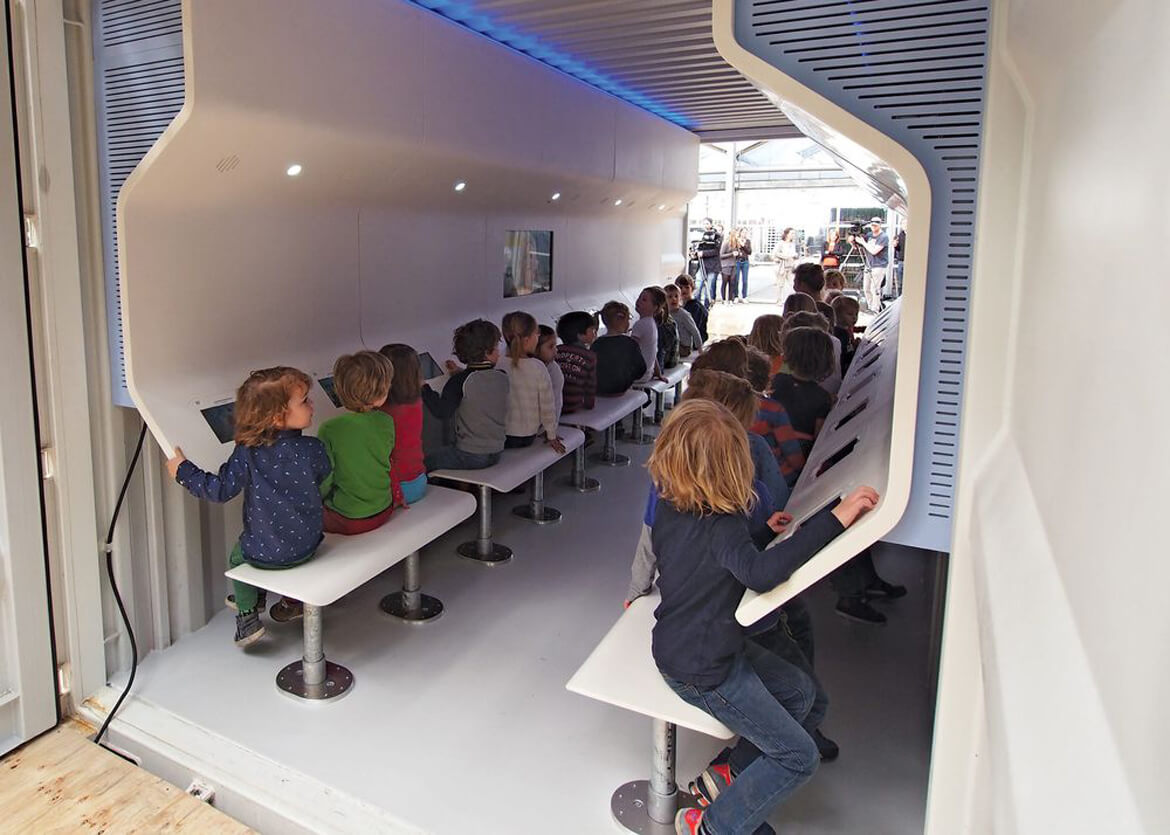 Dutch architecture firm Waterstudio uses shipping containers to build structures that benefit people living in flood-ravaged shantytowns.
Firm: Waterstudio
Location: Rijswijk, Netherlands
Total Cost: $28,000
More than 600 million people worldwide live in shantytowns that suffer chronic flooding. Because these settlements are often illegal, entrepreneurs and community groups can't get the building permits, insurance, and bank loans to open grocery stores, health clinics, and other essential establishments.
Dutch architect Koen Olthuis thinks he has a solution: His Floating City Apps are structures built from shipping containers that can be docked alongside waterfront slums. The first, set to be deployed in Dhaka, Bangladesh, this fall, will be outfitted with 20 computer workstations. It will be used as a classroom in the daytime and as an Internet café in the evening. Unesco and local non-profit are subsidizing construction. Because the units are vessels, they will qualify for insurance and private financing, which may also make them attractive options for local business.
Olthuis's firm, Waterstudio, specializes in waterborne architecture and building floating resort in Maldives. He wants to put some of that know-how to work for the benefit of the poor. "The architecture is simple", he says. "But you need to have a business model".
This demonstration unit in the Netherlands is outfitted as an education and communications center, with 20 touchscreen workstations.
SOURCE: FLOATING CITY APPS
Click here for the source website