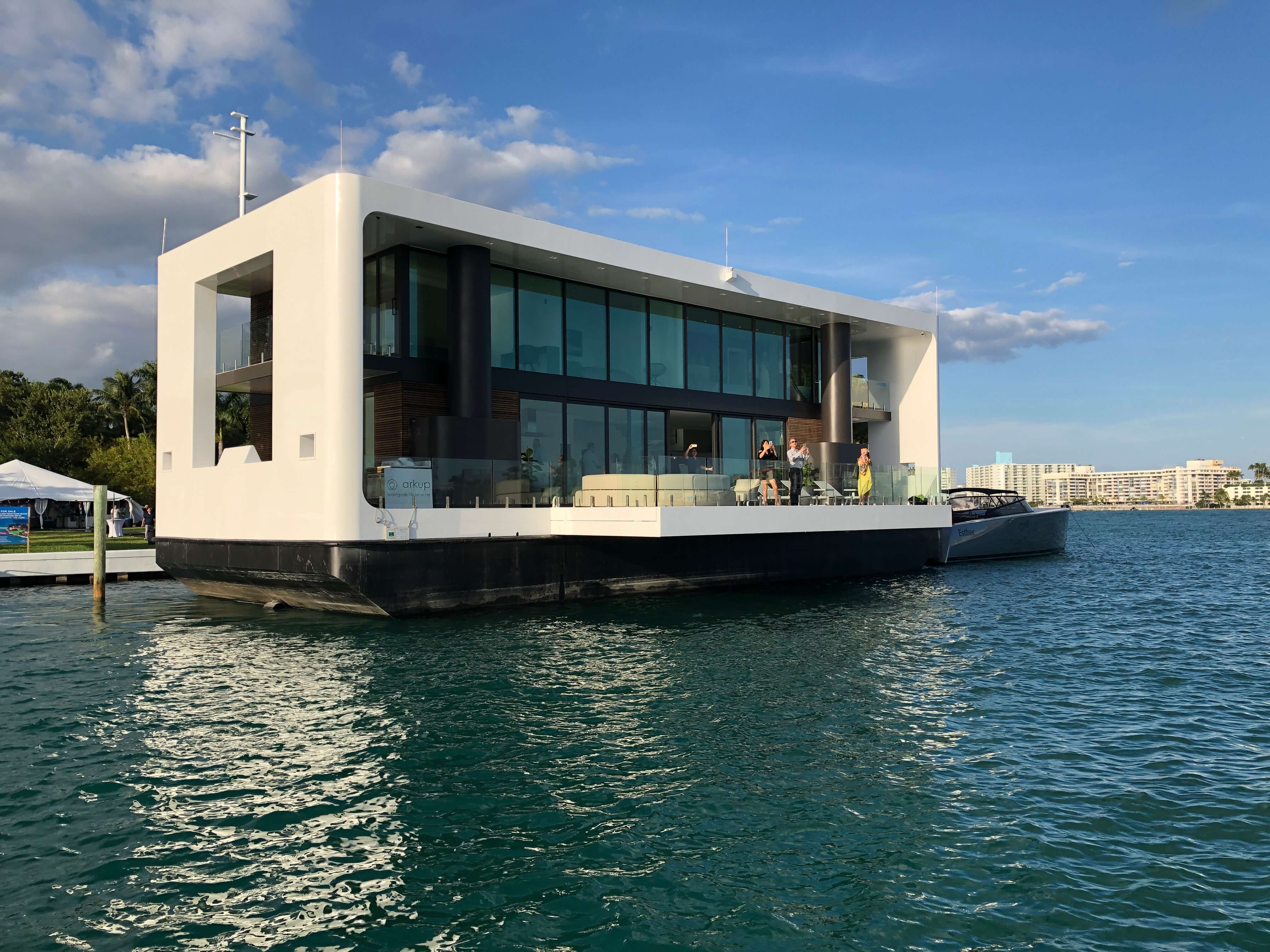 By Paul Muzner
Ecourbahnhub
April.6.2019
Arkup's homes will be fully self-sustaining
If you're attracted to yachting and luxury waterfront living, you might just combine the two with Arkup's livable yachts. Designed by Koen Olthuis with Waterstudio in collaboration with Arkup, the structures can be docked in marinas or bays, and hydraulic pilings then raise the structure above the water level protecting it from the action of the waves. In fact, the company claims that its "yachts" will withstand severe storms and floods.
Adding to the attraction, Arkup's homes will be fully self-sustaining. Solar energy powers the cube-like living structures, and environmentally-friendly waste management systems, waterpurification plants, and rainwater tanks ensure that the environmental footprint of the homes is minimal.
Spaciousness and luxury are part of the package. The living room alone measures 775 square feet, and the units include a kitchen, a bedroom, a dining area, and a rooftop lounge. The front façade consists of sliding doors that lead out onto a terrace. To complete the luxury ambiance, Arkup has partnered with Artefacto, a Brazilian company specializing in sustainable, luxury furnishings.
While living in a sustainable Arkup home will certainly be a delightful experience, local reaction to the blockish, two-story high structures being docked alongside the coast in the medium to long term may be not always positive.
The visual footprint of coastal homes is already controversial when they block views, and if they should prove popular, local residents are bound to object to an array of elite Arkup homes obstructing the waterside vista. Nevertheless, with rising ocean levels and the expected increase in the frequency of severe storms, the homes may yet prove to be a waterfront prototype of a workable future solution.
It can be yours for USD5.5million.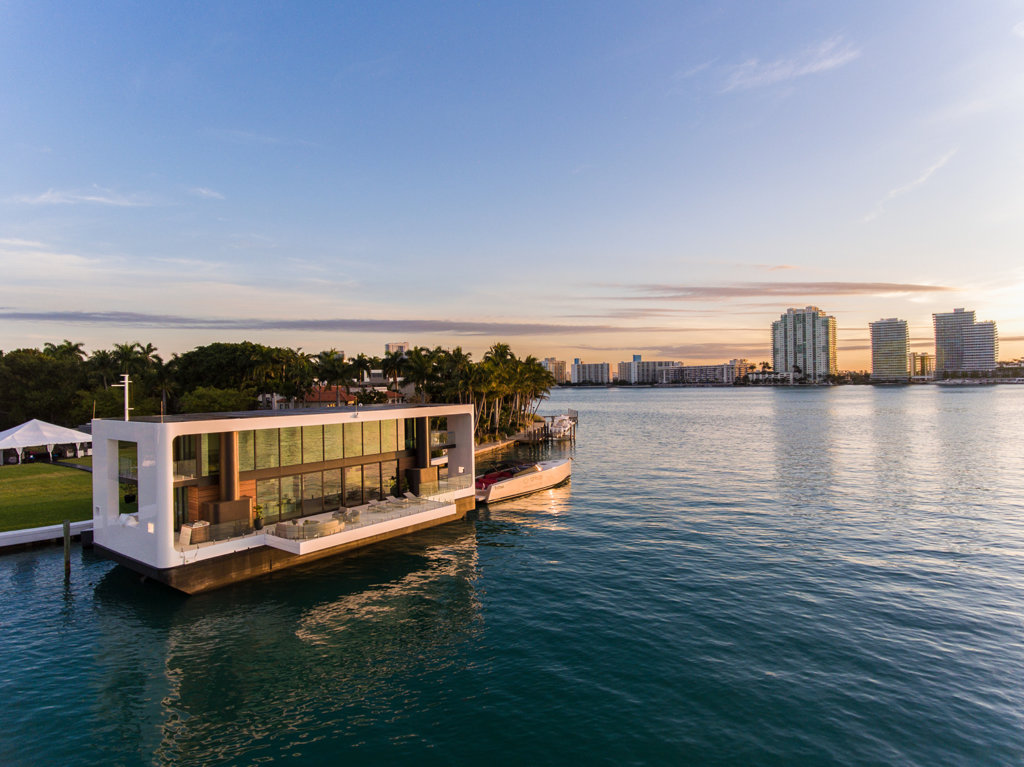 Arkup's homes will be fully self-sustaining (Arkup & Waterstudio)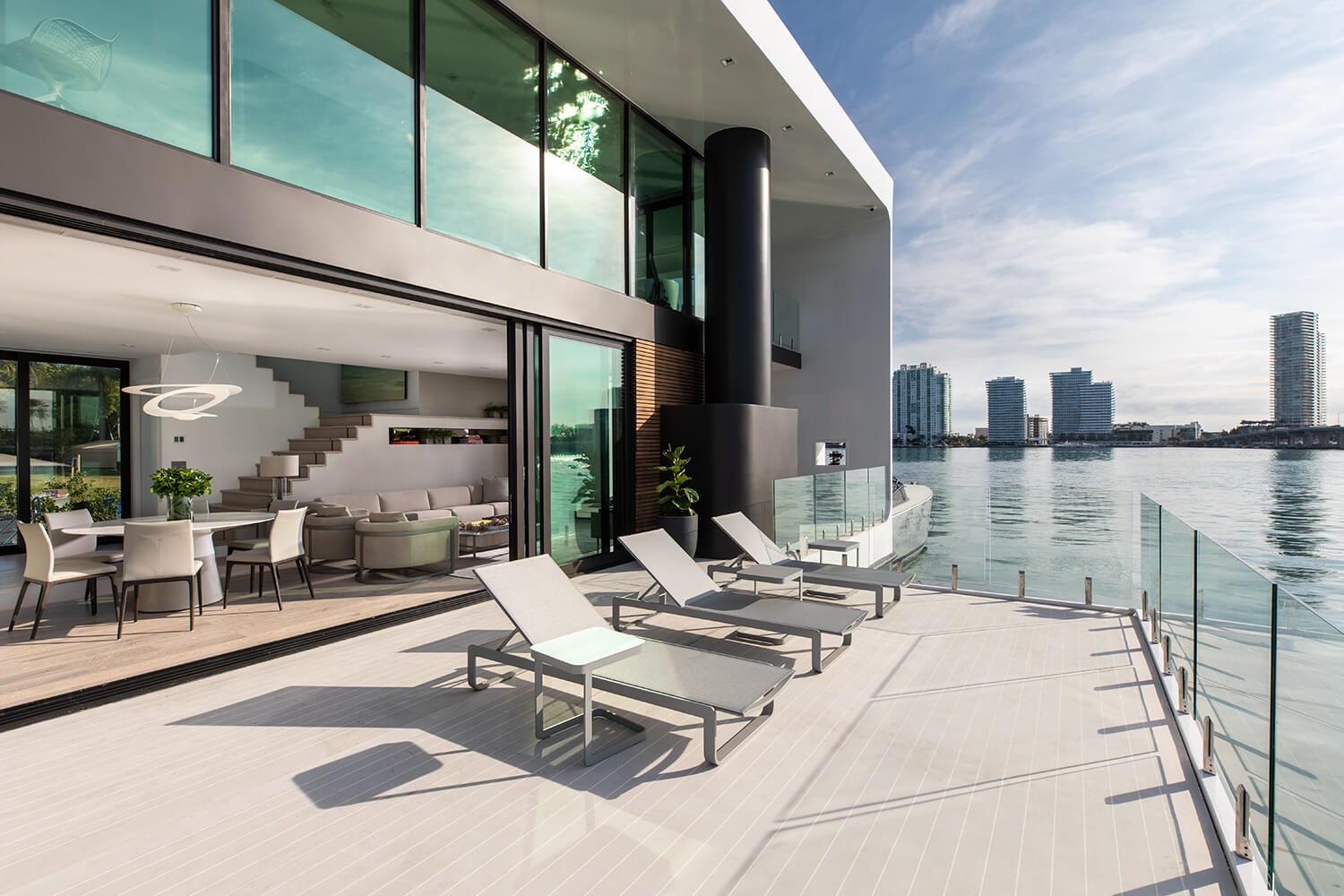 Skyline view from the terrace (Arkup & Waterstudio)
Living room (Arkup & Waterstudio)
Interior design with kitchen (Arkup & Waterstudio)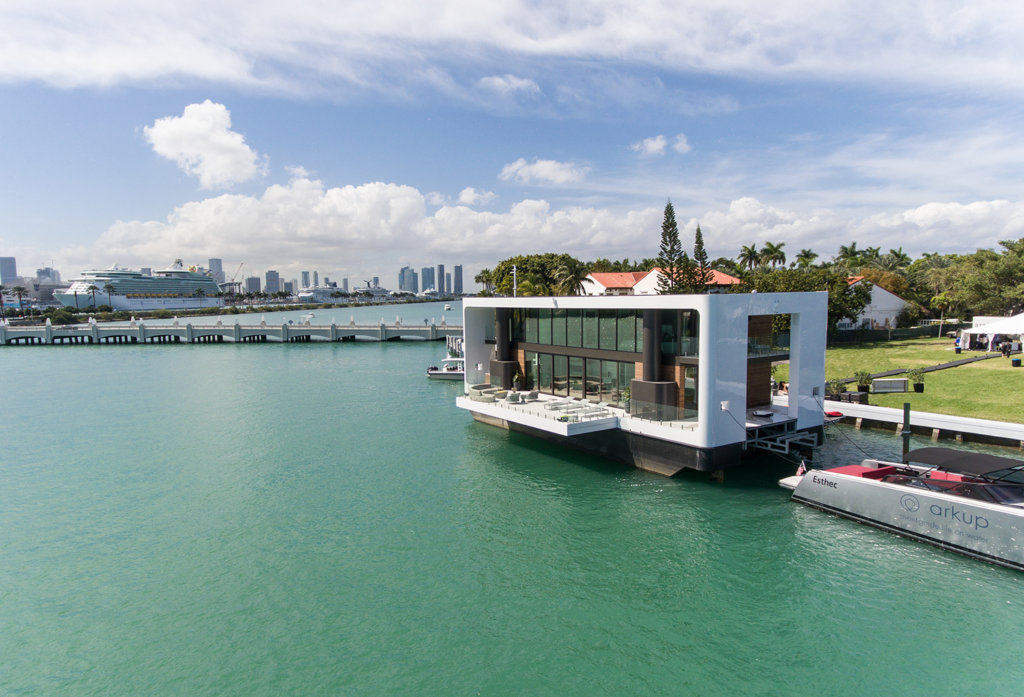 Skyline view with Arkup's green floating home (Arkup & Waterstudio)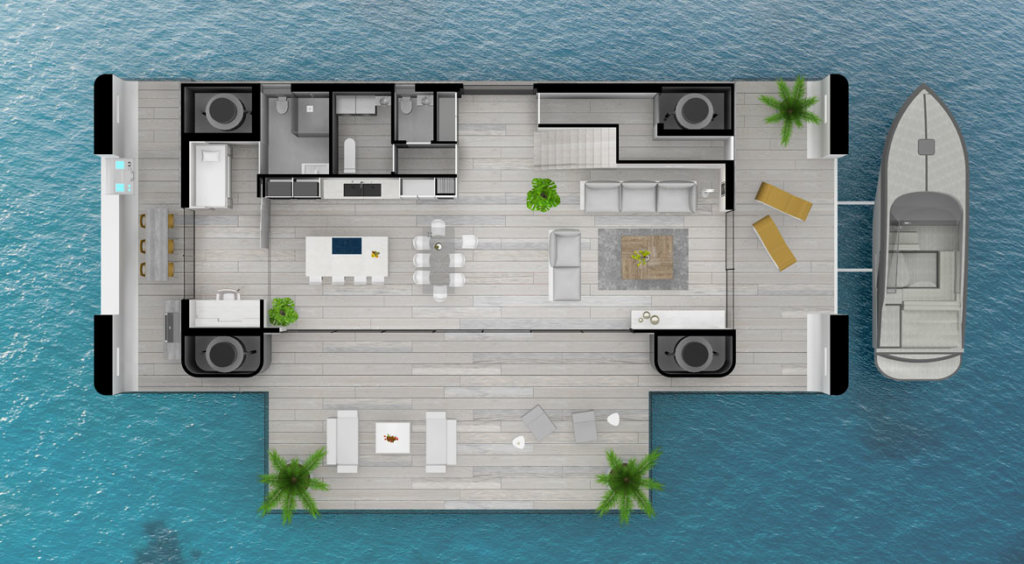 Ground floor (Arkup & Waterstudio)
Floor plan of the second floor (Arkup & Waterstudio)
Top view of the roof with solar panels (Arkup & Waterstudio)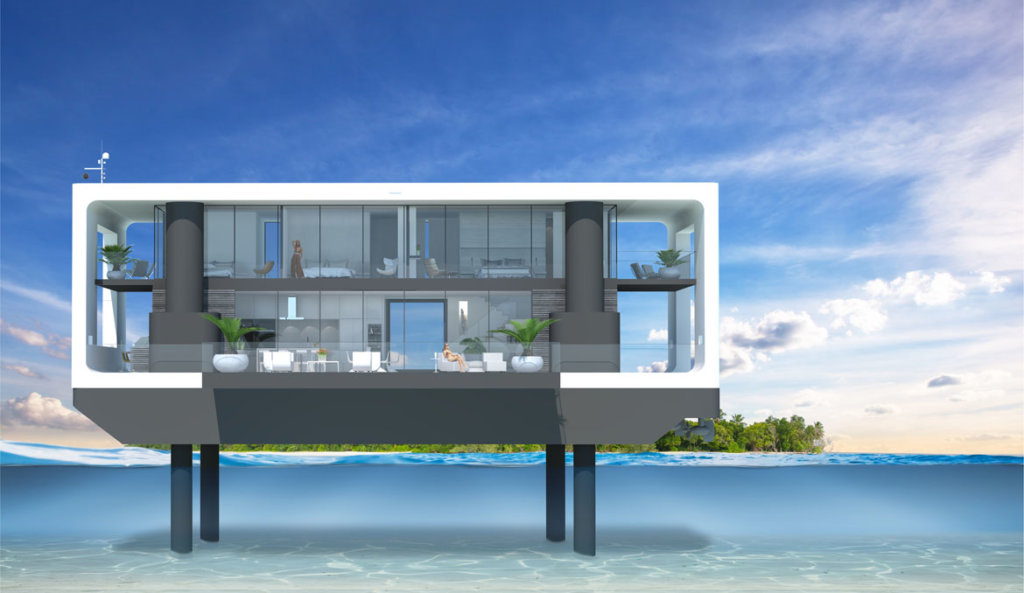 Rendering of elevated floating home (Arkup & Waterstudio)
Swimming floating home (Arkup & Waterstudio)
Terrace of the green floating home invites for relaxing (Arkup & Waterstudio)
Click here to read the article in pdf
Click here to go to the source website