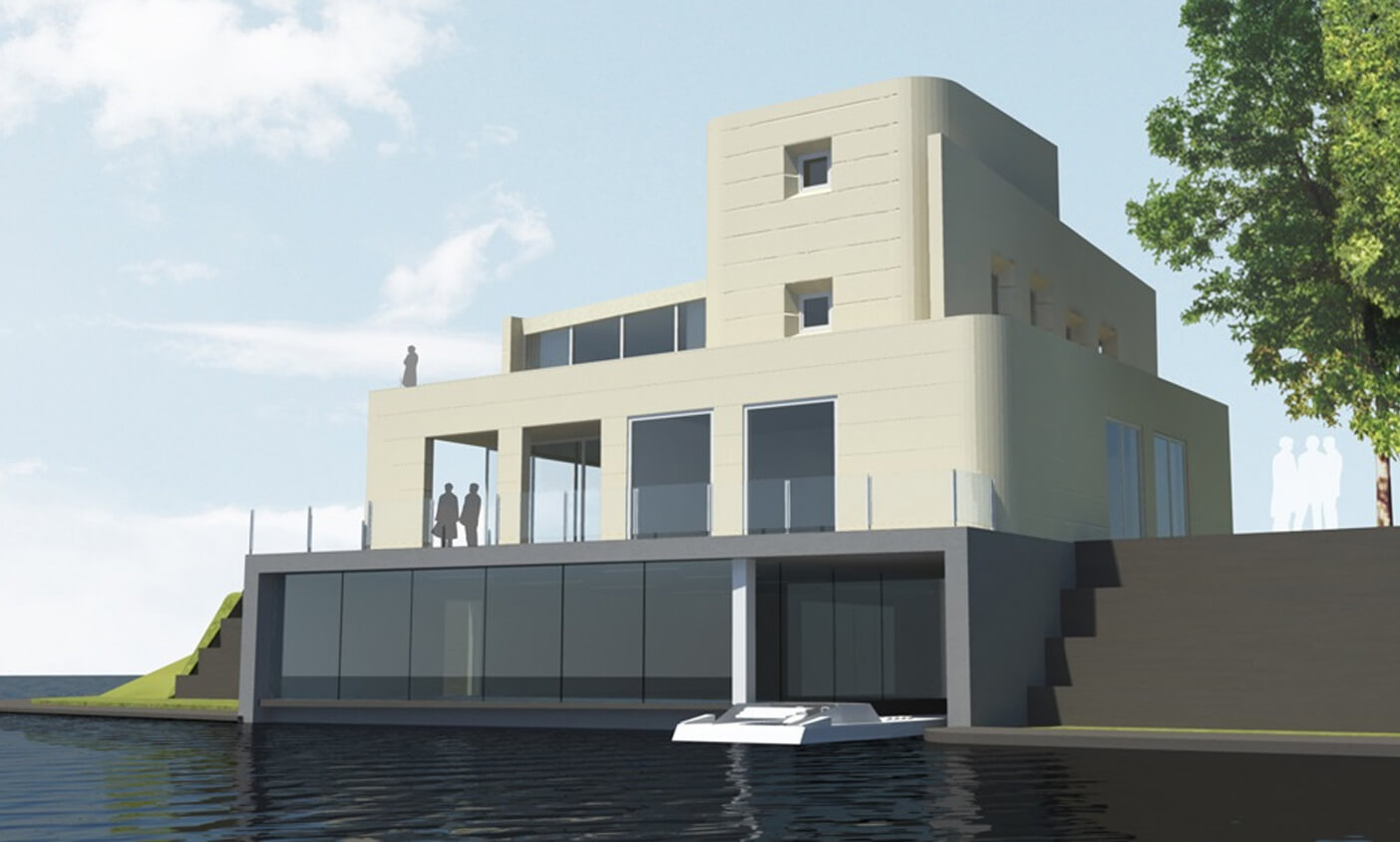 Villa Traverse is near completion, and the construction of another New Water Villa has started .
The construction of the first Traverse villa in The New Water is almost complete.
At this moment the facade builders are finishing the characteristic facade and the interior work will be completed this summer. On the other side of The New Water urban plan, the construction on another modern villa has started. The foundation piles are already in place and preparations on the construction of the basement floor is well ahead. The designs can easily be recognized by its modern and iconic architectural appearance.
Both villas are amongst the first that are equipped with a highly sustainable DuPont Corian facade, Waterstudio is the first office that uses this material in a large scale. It was selected by us because it is a fantastic material to use on and near the water. It also has a modern appearance, low maintenance and has the ability to thermally form the characteristic round and seamless corners of the design.
The materials used in these villas work as a test case for our water villas in the Maldives project.