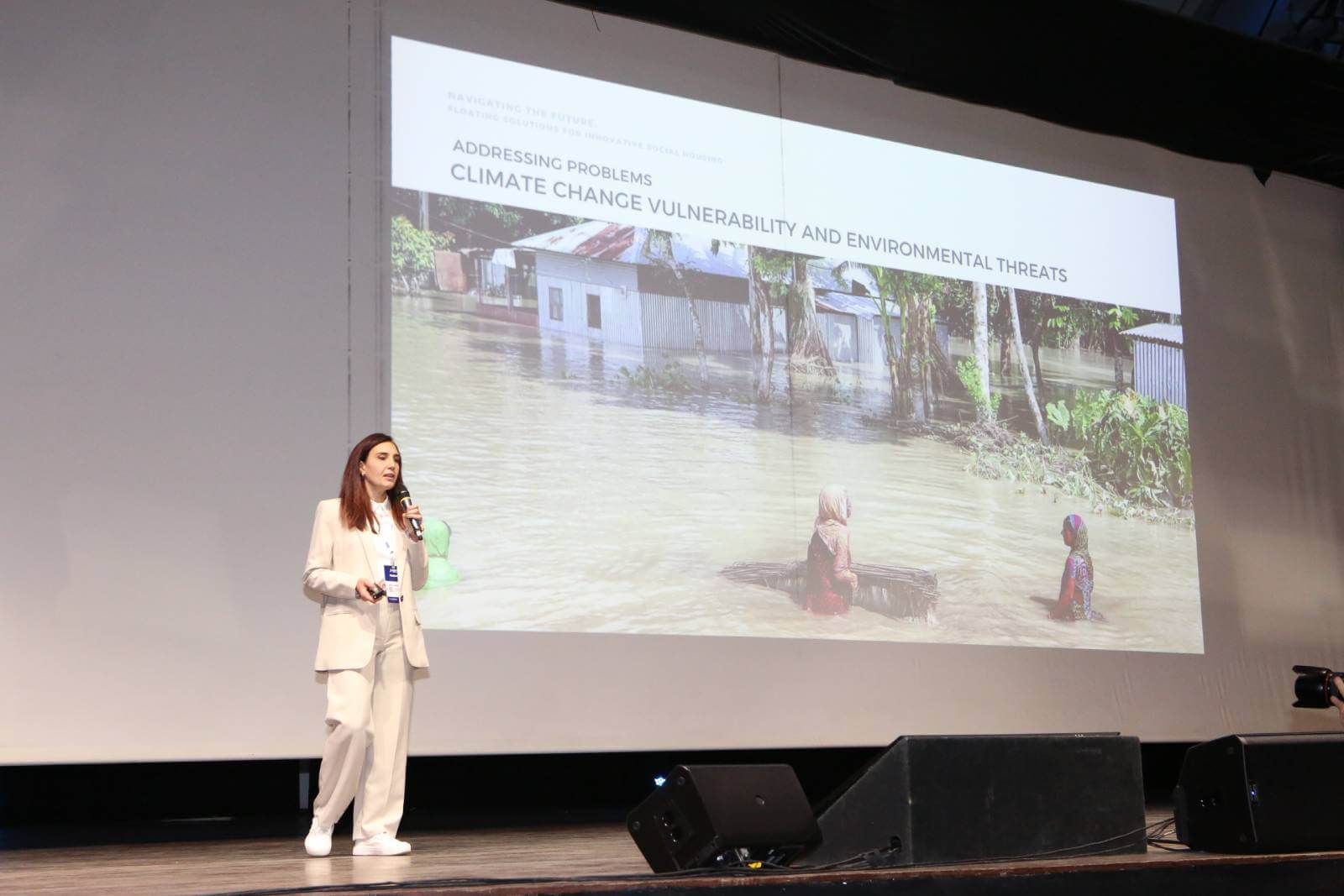 Last week, Waterstudio participated in the 6th Congress LATAM On Steel Frame and Constructive Systems in Brazil, where we focused on addressing challenges through floating architecture.
Koen Olthuis presented the path towards floating cities in his talk titled, from Myth to Marble, while our colleague Anna Vendemia discussed the role of floating architecture in addressing social and bioclimatic issues. She drew from our impactful initiatives, such as City Apps for Wet slums and the Bihar Fellowship Program.
Meeting Vasco Rodrigues, Deputy Consul General of the Netherlands in São Paulo, emphasized the importance of global collaboration for sustainable solutions.
We extend our sincere gratitude to the organizers in São Paulo, the speakers, and all the attendees for contributing to the success of this event. Waterstudio is deeply committed to shaping a sustainable future through innovative architecture, and we look forward to future opportunities to share our message on other influential platforms. Let's work together to inspire change and create a greener, more sustainable world!